The digital place to be for the organic food and natural and organic cosmetics community in 2021
17-19 FEBRUARY 2021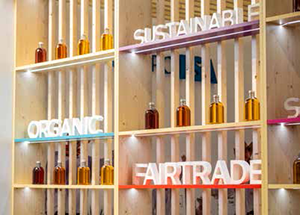 The global variety of organic and natural and organic personal care products will be on show at the purely digital gathering of BIOFACH, the World's Leading Trade Fair for Organic Food Products, and VIVANESS, the International Trade Fair for Natural and Organic Personal Care, between 17 and 19 February 2021.
The eSPECIAL of the trade fair pairing will thus carry over key aspects of the familiar in-person event and the accompanying Congress into the digital world.
Industry representatives can look forward to three full days of company and product presentations, knowledge sharing, matchmaking and networking, in which participants will experience the many highlights that have underpinned the popularity of BIOFACH and VIVANESS for so long.
These include:
New products and trends, awards, presentations and lectures on various themes and product ranges,
Congress events and many other formats focusing on the latest themes of interest for participants to discuss and take further.
Questions on the transition toward more environmentally friendly business methods and nutrition as part of the main theme of the Congress in 2021, for example: Shaping Transformation. Stronger. Together.
Danila Brunner, Director BIOFACH and VIVANESS: "We are very pleased we can offer the sector the best possible alternative platform in the form of the BIOFACH / VIVANESS 2021 eSPECIAL! Before we all gather again in person in Nuremberg in 2022, the eSPECIAL on 17-19 February 2021 will bring the community together in a digital space with the live transmission of the BIOFACH and VIVANESS Congress, comprehensive exhibitor presentations and a sophisticated matchmaking function.
We expressly invite all the players in the sector to immerse themselves in the many opportunities the eSPECIAL has to offer. Here in the BIOFACH and VIVANESS team, we're looking forward to seeing you at the eSPECIAL!"
More information on the BIOFACH / VIVANESS 2021: www.biofach.com and www.vivaness.com.