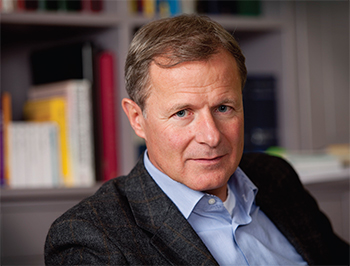 By / Koen de Jong, Managing Director at International Private La bel Consult (IPLC)
Over the past two decades, private label food products have grown substantially in sales and often directly compete for market share with national brands. Competition between private labels and national brands within the store (intra-store competition) generates consumer welfare through lower overall prices and greater choice for shoppers in the supermarkets.
The average consumer does most of its shopping on auto-pilot. Statistics show that only 18% of shoppers have a list, meaning 82% of purchases are done from memory or prompted when in store. This makes it all the more important for a retailer to invest in attractive and consistent packaging design. Attractive to allow for effective competition with the national brands and consistent to navigate the consumer in his decision making when in the store thus reducing shopper stress. At 'the zero moment of truth' when the product is about to be taken off the shelf, appealing pack design may be critically important.
More interesting is it to note that Private Label also has a strategic role in the competition between stores (inter-store competition). It allows the retailer to differentiate from other supermarkets as the assortment, prices, product quality and packaging can all be tailored to retailers' specific needs, allowing them to offer something unique.
A while ago I met with a relatively small sized retailer in the Netherlands insisting on having a unique private label of its own. I argued that product volumes to be sourced would be very modest due to the limited number of stores. Therefore, buying conditions probably would appear to be unattractive making a launch not viable. I was surprised by his answer as he explained that although he realized buying prices would by considerably higher his company still wanted to move ahead as the overall objective was to have a unique private label range thus allowing for an independent pricing strategy of its own.
The opportunity to differentiate from the competition was considered of strategic importance for which he was willing to pay a price. We have supported this retailer as our client and launched a limited number of SKU's in selected categories. With a packaging design carrying the store banner brand and in line with the store identity the products really stand out on the shelf and are easily recognized by the shopper. It is yet too early to evaluate but the first results seem to prove that this retailer is doing the right thing.