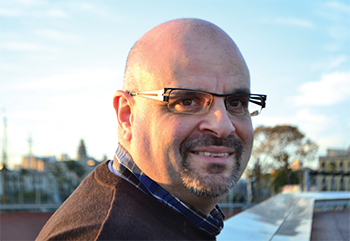 By / Richard Kohn
Reading marketing communications from any sizeable retailer you'd be excused for thinking that 'Choice Quality and Value for Money' is the standard retailers' mantra: from Jeronimo Martins and Lidl to Tesco and Carrefour consumers receive the message that this is the mission of their favorite retailer.
Obviously, the private label offering sits within that positioning … normally as the paramount example (tiered of course through good, better, best and niche) of their choice, quality and value for money assortment.
Yet, the go to market concept, positioning and strategy of each of these retailers is widely different, as is the range and assortment available in their stores. So what's going on here? An average Tesco store supports 30,000+ skus, the average Biedronka only 5,000. So in one case we assume it's consumer choice and in the other choices made on your behalf by the retailer. In one case the range of different quality offerings is clear, in the other we assume that the retailer has specified a quality product.
Once upon a time, Choice, Quality and Value for Money were differentiators for retailers. This was an insight driven phrase with significant resonance with consumers. Over time however, the insights behind this promise have become less relevant and now, Choice, Quality and Value for Money are standard entry requirements for any retailer. This happens in many product categories – think for instance about the time when Soft strong and long meant something in toilet paper: now it's simply expected by the consumer as a cost of entry to the category.
Why is all of this so important in private labels? Because private label and retail brands have the potential, when positioned correctly, to achieve the same level of consumer loyalty as well promoted, national brands. As we move out of the period of economic uncertainty and restraint, private label offerings have to be more than me too products to retain sales once consumer confidence picks up. They have to offer more than choice, quality and value for money.
Consumers expect to see and experience strong product positioning in everything that they buy today. It's a key decision made during product development and one of the most challenging operational decisions commissioning buyers should consider pre-launch. For private label manufacturers it will be increasingly important to come to your retailers with a good, compelling story why the consumer should buy your version of the product. If not, who cares if it offers Choice, Quality and Value for Money.
Richard is an expert in global marketing and an acknowledged strategic brand leader. He currently heads the private label division at one of the largest retail pharmacy groups in Europe. He's held senior management positions in A brand CPG companies and led international marketing and strategy teams across CPG, consumer durable and business services companies. He's also the European client partner for a leading brand excellence training institute which delivers brand and communications courses to Fortune 500 companies. Richard is dedicated to bringing the discipline and science of brand marketing and marketing communications to private labels, empowering them to cultivate critically essential marketing management competencies to lead them to build leadership brands.