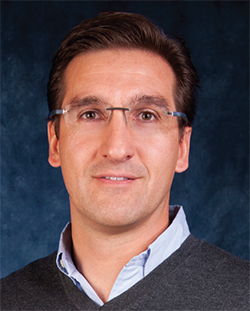 By Vasco Brinca, Senior Vice President, EMEA LA, Daymon Worldwide
Western Europe is well established as a Private Brand leader with the majority of EU-based consumers showing strong trust in Private Brands as good alternatives to leading brands. As Private Brand pioneers, Daymon Worldwide has long-encouraged our retailer and supplier partners around the world to treat their Private Brands as viable brands in their own right versus price-based alternatives to name brands.
Yet as consumer acceptance of Private Brands grows, particularly in the EU, a new battle is emerging as big retailers must now compete with the increasing proliferation of discounters for share of wallet. Aldi in the UK, for example, has captured enough share of the market to become the 6th largest grocer in the country, surpassing Waitrose.
Considering that leading brands in the marketplace can afford to significantly reduce their prices for special occasions or promotion periods, it's important to note that building loyalty around the lowest price is not a strategic or sustainable means to combat discounters.
As retailers strategize how to keep their Private Brands relevant against discounter competition, we recommend the following considerations as a means to elevate offerings as "can't get anywhere else" options.
Tier Confusion >>
While the importance of the relationship between price and quality still resonates, the classic "three-tier" approach to Private Brands is outdated and, frankly, most often ineffective. According to Daymon's extensive brand tier research across multiple EU geographies, we're seeing a significant decline in both the number of budgettier SKUs being carried by retailers but also a reduction in the number of premium brand tier offerings.
This undoubtedly is because most consumers find multiple tiers to be confusing, particularly if there are multiple level offerings in one category but not another. Consumers may wonder, in those instances, exactly what distinguishes one product from another, and whether or not the savings is worth risking a lower tier when a premium offering is available.
The only way to pull off a successful tier program is to ensure there's consistent, clear communication about each tier's specific value proposition so that consumers aren't left guessing. In terms of offering what we refer to as "budget positioning" products, it's likely only appropriate for specific commodity categories, specification differences or when particular market needs require it.
Innovation = Destination >>
A much more effective way for retailers around the globe to leverage their Private Brands is by innovating products that are especially relevant to their core shoppers. By truly understanding the specific lifestyle needs and interests of their core consumers, retailers can tailor, or curate, Private Brand offerings that will resonate more powerfully with shoppers than price-based decisions.
The evolving health and wellness landscape, for example, offers significant opportunities for Private Brands, particularly as consumers are becoming increasingly interested in transparency, authenticity and the real story behind where their products are made and how they're delivered.
Globally-inspired flavors, fresher grab and go offerings, and new packaging/sensory cues to indicate specific ingredient statements are just some of the ways Private Brands can be brought to life for consumers. By giving consumers a chance to enjoy an experience around a product, you can help them to explore new Private Brand categories, build trust and even solve for unmet needs they may not even know exist. By making sure your Private Brand stands for something that's more important to consumers than just a discount, retailers become destinations that keep them coming back for more.