By Michael Elias, Chief Revenue Officer, EVRYTHNG
Over the past several years the Consumer Packaged Goods (CPG) industry has been buzzing with the promise of connected packaging. A world in which products no longer sit idle on the shelf but rather buzz with life, smart with data previously scattered in the wind as items journeyed through the supply chain.
Disrupting the CPG Industry
A few industry disruptors have changed the trajectory of the CPG industry forever, making the promise of connected packaging a reality. Billions of products are quite literally being 'born digital' with a digital identity on the web, providing consumer product brands with real-time data intelligence and end-to-end supply chain traceability and consumers with full transparency and personalized digital experiences.
Why now?
Consumer product brands are facing more challenges today than ever before between the need to meet the multigenerational expectations of consumers — GenZ to GenX — to the massive takeover of online sales by a few key players. The good news is that the digital switch-on of the world's consumer products provides a scalable path for brands to address these divergent issues head-on.
Multi-generational Consumer Expectations
Meeting the divergent needs of GenZ and GenX requires a strategy that enables diverse consumer needs to be met on a converged and common product platform. This is a defining driving force for 2019 and beyond.
GenZ consumers are making valuesbased purchasing decisions, demanding transparency from brands. At the same time, GenX and the aging population of retiring Baby Boomers are demanding ever more convenience. Brands that can deliver both transparency and personalized consumer experiences are going to rise to the top.
The good news is that the digital switchon of the world's consumer products provides a scalable path to resolve these divergent needs.
A New Digital Ecosystem
EVRYTHNG built the partner ecosystem required for brands to realize the full potential of this technology. Our partners Avery Dennison, which labels and tags a significant portion of the world's apparel and footwear products; WestRock, which supplies around a fifth of the world's fibrebased packaging; and Crown Holdings, which operates at a similar scale with canned and other metal packaging, are able to produce products with a digital identity at point of production. Products are being "born digital" with a GS1 Digital Link code and a digital identity in the cloud. — GS1 Digitial Link upgrades the traditional barcode to connect every product to the web.
In addition to creating integrations with packaging and supply chain leaders, EVRYTHNG is also working directly with global brands like, Mowi ASA to ensure products are produced with digital identities as they are manufactured —trackable across the full product lifecycle and ready to drive consumer experiences.
The Breakthrough
The breakthrough is in being able to digitize products at mass scale. With this new digital ecosystem, brands now have a platform that delivers both:
Supply chain visibility and control to provide GenZ consumers with the transparency they seek; and
Instrumentation and control of the product journey to deliver personalized omni-channel experiences to GenX consumers.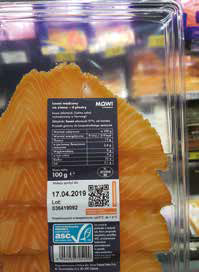 To bring the impact of this new digital ecosystem to life, in May Mowi — the world's largest producer of Atlantic salmon — and EVRYTHNG announced the first end-to-end food traceability platform to deliver full visibility into provenance of salmon bought and consumed by customers worldwide. Consumers around the world can point their phones at a packet of salmon, authenticating the item and accessing information about the provenance of that specific portion of fish, including where it came from and how it was farmed. What's even cooler is that the experience, powered by EVRYTHNG, is also the industry's first mass-scale application of the new GS1 Digital Link standard.
EVRYTHNG co-chaired the GS1 standards development process that yielded GS1 Digital Link and is now the first platform to allow consumer product brands, to digitize products at mass scale. Combining the GS1 Digital Link and EVRYTHNG digital identities has created an unprecedented opportunity to apply data science and intelligence to every product's journey, and to every product's experience for the consumer.
Reclaiming Control — Disintermediation in the CPG Industry
The massive takeover of online sales and the domination of a few players like Amazon has reduced some of the world's most beloved brands to mere manufacturers: Online retailers get powerful data about who has purchased products while leaving brands in the dark. Plus, global brands are facing bigger, more critical macro business issues than ever before.
$461bn or 2.5% of global trade lost each year due to counterfeiting
Growing costs and environmental impact of waste, arising from lack of visibility into closed loop supply chains
Consumer loyalty is dwindling — shifting focus to sustainable, ethical and transparent brands – the rise of the B corp
The same digital ecosystem that is allowing brands to address the divergent needs of multi-generational consumers is allowing consumer product brands to embrace this transformative time and reclaim market leadership. Beyond the tools to digitize and connect every product to the web with a digital identity, we provide the real-time data to drive consumer trust and provide brands with visibility, control and pre-emptive intelligence throughout the product life-cycle. EVRYTHNG also allows brands to fight two of their biggest supply chain problems: counterfeit products and gray market imports.
Pinea Wine's ConnectedBottle
Spanish fine wine-maker, Pinea partnered with EVRYTHNG to launch its #connectedbottle authentication initiative. Wine enthusiasts now have the ability to authenticate the vintage and receive a unique consumer experience with a tap of their smartphone. Using a smartphone, consumers scan the QR Code on the back label or tap the NFC Tag to engage with the bottle. This is huge because more than 2 billion smartphones can automatically interact with standard codes — meaning every bottle of Pinea Wine can quite literally connect with every consumer.
Each tag is encoded with a unique serialized ID number to connect every bottle to the web with EVRYTHNG Active Digital Identities. Through this single code, Pinea can validate product authenticity. If someone were able to counterfeit the label itself, the system could still detect a problem. EVRYTHNG both validates product authenticity and identifies trade abnormalities such as parallel markets.
Pinea can also connect and engage consumers with contextual, personalized experiences through this same tag. With the new #connectedbottle, consumers are learning more about the wines and quite literally, following the complete winemaking process. The goal is to create brand loyalty that inspires future purchases.
EVRYTHNG provides consumers with consent-based access to content via the NFC tag on each bottle of Pinea Wine. Through this same tag EVRYTHNG collects real-time data about where and how often consumers are engaging with bottles to shape informed marketing programs.
Winning with Connected Packaging
With brands increasingly relying upon omnichannel consumer engagement strategies to grow and retain customers, the technology behind the creative has become the winning difference. According to research by Invesp, companies with omnichannel customer engagement strategies retain on average 89% of their customers compared to 33% customer retention rate for companies with weak omnichannel strategies. This is particularly evident when trying to grow brand awareness with millennials and generations after. This year's winning 'Top Your RITZ' campaign was targeted at millennials.
Using the EVRYTHNG platform, each RITZ Crackers product is assigned a QR code with a corresponding Active Digital Identity™ (ADI) in the cloud to manage the data from and about that item. Using EVRYTHNG's mobile scanning software, the RITZ mobile experience allows consumers to scan a QR code on the connected packaging, automatically identify the product and initiate the relevant, personalized consumer experience.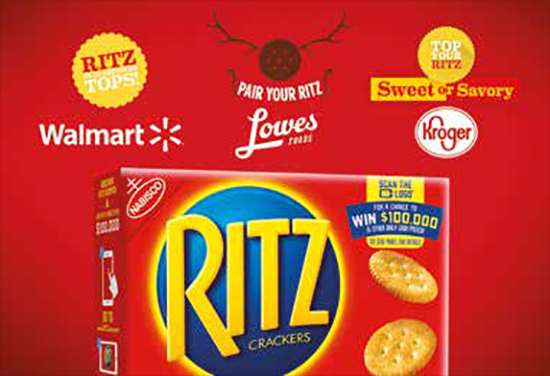 Personalized, Contextual Consumer Experiences
The EVRYTHNG platform applies patented, context-based rules to determine the exact, personalized brand content and mobile experience to dynamically deliver to each individual consumer. A key differentiator in the 'Top Your RITZ' campaign is the EVRYTHNG geo-fencing rule which allows the brand to pinpoint exactly where a consumer is engaging with the product:
In-store, consumers were given a store-branded mobile experience for the specific retailer — in this case, Walmart, Kroger or Lowes Foods. Contextualized experiences included: suggested food and beverage pairings, recipes, and coupons.
Post purchase, consumers receive continued suggestions for fun, new food and beverage pairings by simply scanning the QR code on the box.
Engagement Analytics
The EVRYTHNG platform allows the brand to track consumer actions during product engagement to reveal unique consumer behaviors and preferences to aid in retargeting activities. Brands can also track engagement by store to gain insight to valuable in-store activity — typically a blind spot for brands.
Consumers are Changing and Brands Need to Change, Too
Almond.io has launched a new drink brand – "FACT" – digitized on the EVRYTHNG platform to meet consumer's growing thirst for knowledge about the products they're buying.
By engaging with consumers directly at 'point of consumption,' Almond can better understand its customers and see where and when its products are being consumed. And at the same time, build deeper relationships with customers by building trust through product & supply chain transparency.
How does it work?
Integrated with Crown Packaging to embed digital identities which are encoded in DataMatrix codes printed onto the ends of cans at point of manufacture.
Connected into the Almond. io blockchain ecosystem, linking an immutable ledger of product information and events with the unique digital identity of each can of FACT.
Uses EVRYTHNG's mobile SDK to build the consumer app which can access product data and crypto-rewards.
Product Digitization is Happening Now
FACT's launch is evidence of a shift in the way brands manufacture and take products to market. Product digitization — where every physical item becomes an interactive, trackable and intelligent asset — is at the heart of this change. Now any physical item – whether a beverage can or package of salmon – can be connected to the web to start telling its story to consumers and brands alike.
Every FACT can tells the product's unique story – where, when and how it was produced, where and when it was packaged, and its journey to store. It even shares its carbon footprint, based upon the journey the ingredients and ultimately, the finished product, took to reach consumers' hands.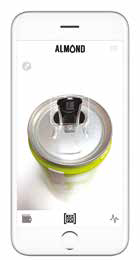 Is Connected Packaging Right for Your Brand?
With connected packaging — powered by this new digital ecosystem — consumer product brands are no longer left guessing. Data can now be gathered at a mass scale – the crucial word being mass – with a simple, printed, scanned code that follows a product throughout its journey. Brands now know where every product item is, who's got it and how it is recycled and/or disposed of.
This massive firehose of intelligence pumping into the cloud is processed in nanoseconds to:
deliver personalized services and experiences to consumers;
verify products are authentic;
confirm a product's status in the supply chain;
draw conclusions about operational performance and efficiency.
To learn more about how your brand might benefit from connected packaging and this new digital ecosystem, contact Michael Elias at michael.elias@evrythng.com.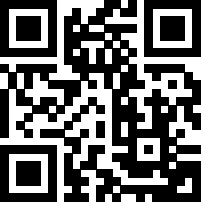 To learn how product digitization is transforming the FACT consumer experience, scan the QR code with you smartphone camera; click on the browser link that pops up in your camera app; enjoy video.