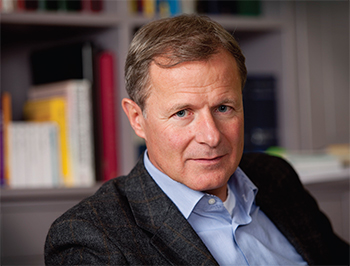 By Koen de Jong, Managing Partner, International Private Label Consult (IPLC)
In a number of European countries hard discount market shares are growing. This retail format successfully competes on price, quality, consistency and simplicity. In the meantime market shares range from 8 percent (United Kingdom) to an astonishing 43 percent (Germany). In response, many mainstream retailers have expanded or re-launched their budget private label lines to mitigate the risk of losing shoppers to discounters like Lidl, Aldi, DIA, Penny and Netto.


In the first quarter of this year, our company carried out research to assess mainstream retailer response to discounters. Objective of this research was to make an analysis of private label against national brand basket value-indexes (for more detail on the methodology and results of this research please visit www.iplceurope. com) The survey sprouted from curiosity but the results were quite surprising to our team.
The most striking findings were that retailers in Europe aggressively respond to hard discount. In each country included in our research the budget private label of the mainstream retailer was priced 2 to 16 percent lower than the price level monitored at Lidl in the respective country.
Product quality showed a different picture, however. For all products included in the research the quality of Lidl products appeared to be at the same level as the national brand or even better. In many cases the budget private label offered by the mainstream retailer was of a different, mostly lower quality than the quality of the national brand and the Lidl private label. Furthermore, in most cases a more basic packaging quality or design was used for budget private labels in the mainstream retailer compared to the quality of the national brand or Lidl.
Clearly mainstream retailers make an effort to avoid losing shoppers to hard discount by offering a range of budget private labels. However, we believe that negative effects may result from this strategy. Firstly, budget private labels generate lower margins to retailers than national brand equivalent private labels. As a result by offering budget private labels, category profitability may erode due to cannibalizing effects. Secondly, mainstream retailers use their store banner brand to endorse their budget private labels. It should not be underestimated that in case product quality is perceived as actually lower it may have a negative impact on overall shopper trust in the retailer brand.
It is interesting to note that Edeka has adopted a strategy that differs from all other retailers included in our research. This German retailer has chosen a quality for its budget Private Label Gut & Gün-stig products at the same level as the National brand and Lidl Private Label. My colleague Hermann Sievers, partner at IPLC Germany believes there may be some interesting lessons to be drawn from this strategy as mainstream retailers have learned to deal with extreme competition in this hard discount dominated country.