By Jan Fura, Director, Solutions for Retail Brands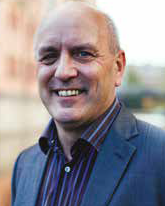 Retail brand development often starts with getting the big picture right.
It requires truly understanding customers to build strategic private brand ranges that best meet shopper needs.
This requirement is particularly important for retailers with reputations for innovative private brands. These companies are more than just "fast followers" of national brands.
"Fast followers" are less mature in their private brand development. They focus on speed to market to improve processes and communications. That can make a significant difference, particularly given the disparate group of actors in the cycle, including retailer teams, outside agencies, printers, packaging solutions and the suppliers of the products themselves.
However, for the more innovative private brand owners, which often have highly positive reputations with customers, there's a need to better understand overall brand values and proposition. Increasingly, this goes beyond traditional focuses such as taste and texture to include retail brand attributes from environmental to social.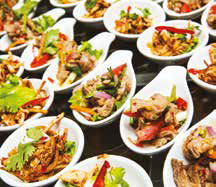 Once the big picture is in place, it's easier for these retailers to make decisions about how individual items will fit into ranges.
Clarifying a retail brand's overall values and proposition takes time, and it needs the involvement of a range of stakeholders.
This step is followed by gaining a clear understanding of how the current portfolio fits the definition, and what changes need to be made.
However, the big picture doesn't stop there. Retailers, in their planning, also need to ensure access to a pool of suppliers that are innovative and can do justice to the brand's values and proposition.
Once the overall picture is clear, the pieces can fall more easily into place. This is handled on a case-by-case basis for each category and subcategory. Take the ice cream category, for example, and more specifically the novelty opportunity within ice cream. Product development teams, armed with deeper information about the brand's values and the sourcing potential, can decide on private brand opportunities and items to eliminate or redevelop within this subcategory.
This kind of development and redevelopment needs to be a continuous exercise, because the competitive battleground keeps changing. This exercise is highly complex. Some retailers are using advanced technology platforms such as Affinity to aggregate a wide range of customer feedback and share this with suppliers in real time. This enables them to accomplish timely analysis of product performance and work with suppliers to quickly pivot for product improvements.
Meanwhile, strategic sourcing of new suppliers and products is an important part of the exercise. It helps retailers evolve from "me-too" and lowest-cost to innovative and best value. To accomplish this, private brand retailers need to take ownership of their own supplier sourcing, and move away from the "usual suspects' vendors already supplying the rest of the market.
Technology is helping in this aspect as well, by providing more efficient ways to evaluate a greater number of suppliers across a wider set of criteria such as sustainability, ethical attributes, innovation and other aspects.
The most progressive retailers have already begun to go down this new path of private brand product development. They start by viewing the big picture, and then get more granular.
Jan Fura is Client Success Director of Solutions for Retail Brands (S4RB), a leader in consultancy-led software solutions for retail private brand collaboration. The company's cloud-based Affinity™ platform brings retail teams and their suppliers and customers together to work collaboratively as one team around successful private brands.