By Carol Best, Senior Vice President, Client Engagement, SGK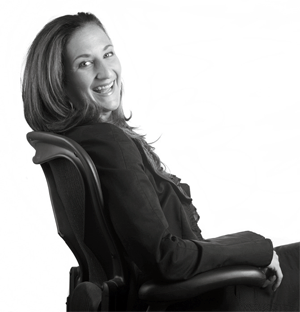 The Nutrition Facts label is widely regarded as the most reproduced graphic design of the past century, appearing on more than 6.5 billion packages. Now, the U.S. Food and Drug Administration has given the label its first major redesign in more than 20 years, and CPG brands sold in the U.S. must comply with the new requirements by July 26, 2018.
The new requirement was formally announced by the FDA on May 20, 2016. In the years of deliberation leading up to the final ruling, many CPG brands actively opposed requirements such as more realistic serving sizes, disclosure of added sugars, and other changes that could influence consumer choices.
We've seen this opposition before. Brands also campaigned against the Nutrition Labeling and Education Act of 1990, contending that government had no business influencing consumer choices. Since the original regulation took full effect in 1994, hundreds of millions of shoppers have come to rely on the Nutrition Facts label, and leading CPG brands have come around to embrace its value it adds.
However, there's one important difference between then and now. While redesigning their labels in the early 1990s, few brands regarded the mandate as an opportunity to compete more effectively on the shelf. Then, as now, the new label requirements were giving consumers exactly what they want: Clear, useful information to guide nutritional choices.
We see the Nutrition Label update as an opportunity to listen to consumers and give them even more of what they want – going beyond simple compliance to deliver a real brand advantage.
An Instructive Tale >>
Around the same time brands were scrambling to comply with the first Nutrition Facts label mandate, automotive manufacturers were scrambling to comply with strict new fleet emissions requirements in California.
GM responded by creating the EV1 and offering it through leasing only – meeting the letter of the law without giving much thought to what consumers actually wanted. Toyota responded with the RAV4-EV – but more importantly, with a commitment to develop technology and vehicles that would satisfy unmet consumer needs.
When the regulation was substantially scaled back due to pressure from oil, automotive, and other interests, GM canceled EV1 production in 2002, repossessed all the cars they had previously leased, and crushed them. Toyota also ended production of the RAV4 EV in 2003, but continued to develop their battery and electric drivetrain technology until they had the vehicle consumers really wanted: the phenomenally successful Prius.
Two companies facing the same regulation, but with very different attitudes. Toyota won by looking beyond the regulation to the underlying consumer demands that gave rise to it.
Burdensome Mandate? Or Strategic Opportunity? The Nutrition Facts label reflects a growing consumer desire to eat more consciously for better health, making informed decisions based on clear, trustworthy labeling. Understood in this way, the new FDA rules aren't an imposition on brands so much as a renewed fulfillment for consumers.
Smart companies see the Nutrition Label update as a powerful signal and a rare market opportunity to create meaningful changes that consumers want to see, driving significant new growth. The entire industry must make labeling changes. The big winners will be brands that see this as a strategic opportunity, not just an imposed burden.
Seizing the Advantage >>
Here are seven ideas to help transform the packaging redesign that you're required to make into new opportunities for your brand to connect with consumers who care.
1. Look to Europe.
Brands in the European Union are leading the way, as EU Regulation 1169/2011 requires more transparent disclosure of ingredients and nutritional facts. The EU regulation goes beyond the Nutrition Facts label update, affecting front-ofpackage claims that could be the next target of regulation in the U.S. Learn from the brands that are most successful in turning new labeling mandates into new market opportunities.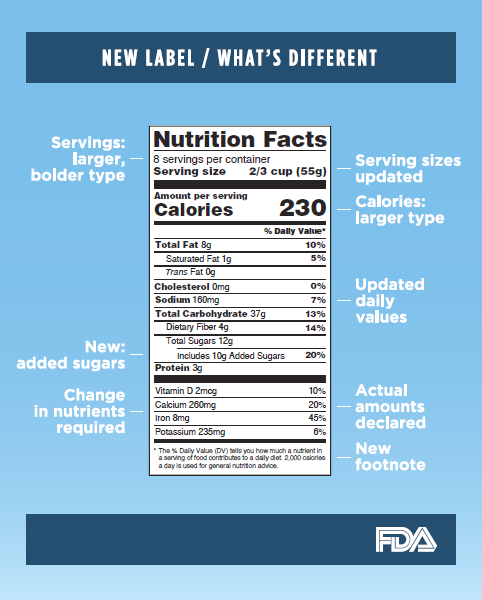 2. Know what consumers expect from your brand.
What role does your category and brand play in the life of your consumers?
Does your brand provide basic nourishment or indulgence? How involved is your shopper in reading labels? Are better-for-you options growing in your category?
Understanding consumer attitudes within your category can help you claim a position of strength against your competition and adjacent product categories.
3. Consider the implications of larger serving sizes.
Serving sizes are increasing to reflect actual consumption habits rather than the manufacturer's suggested serving. For example, a serving of ice cream is increasing from 1/2 cup to 2/3 cup. Think about how consumers are likely to respond.
Remember that small differences between products will be amplified with increased serving sizes. Think through what claims you can make and how to position your brand as a champion of transparency.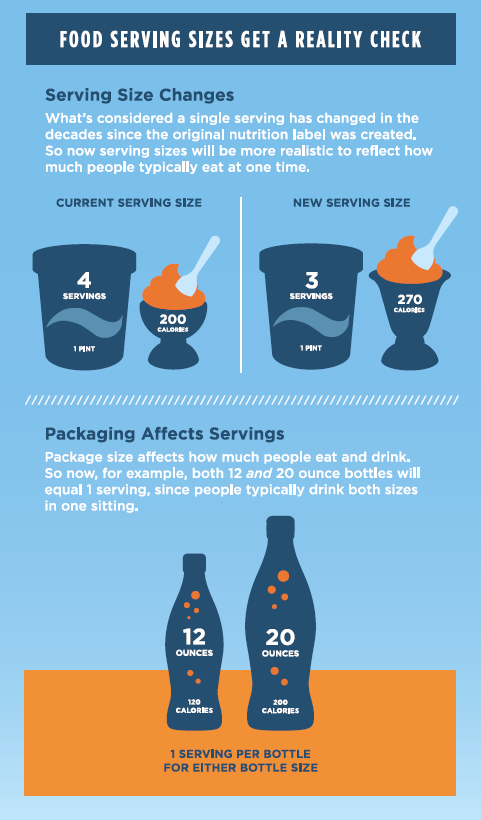 4. Identify opportunities to lead.
Use the Nutrition Facts label update as an opening for your brand to take bold, decisive action ahead of the competition. This could mean reformulating an existing product to better align with consumer expectations. New product innovation could also deliver better-for-you mixes, with fewer ingredients, tapping into consumer reactions to the heightened visibility of nutritional information.
5. Understand your true design equities and assets.
The new Nutrition Facts label is in many ways bigger, bolder, and more eyecatching. To incorporate it effectively, you may need to redesign and reposition packaging artwork. What can you afford to change, move, or remove?
Now is a smart time to revisit and republish your brand guidelines so these decisions are clear and wellknown in advance.
6. Touch packaging only once.
Make every touch count! Plan to update the Nutrition Facts label in tandem with any other changes you'll be making. Conversely, consider what other opportunities you have to improve package design while touching the Nutrition Facts label.
The important thing is to avoid making multiple artwork changes to the same SKU within the regulatory compliance window.
7. Assemble the right crossfunctional team.
Coordinating all the components and stakeholders requires an informed, agile, experienced team. Assemble the right people now and begin planning to conduct an impact audit, define processes, assign task owners, establish governance, estimate budget requirements, and formalize success metrics.
Are You Ready to Be the Change Consumers Are Looking For >>
All of your competitors are wrestling with the same regulatory requirements. Not all of them realize that consumers – not bureaucrats – are the real driving force behind the change. Consumers want transparent labeling to help them make healthy choices.
The Nutrition Label update is a minimum requirement. You have to change your packaging by July 26, 2018 in order to comply – but you have an opportunity to do so much more. Are you ready?
We can help you comply. More important, we can help you transform your required package redesign into a true brand advantage. To assess your preparedness, and talk to our brand and label experts, visit Label Central at www.schawk.com/label-central.
As SVP, Client Engagement, at SGK, Carol Best has fifteen years of expertise in brand strategy and client management guiding the development and stewardship of some of the world's most well known brands. Carol's ability to articulate a clear, insightful strategy has helped leading marketers strengthen their agency partnerships, brand portfolios and improve brand performance.
1 Linyee Yuan, "On the FDA Nutrition Facts Food Label Redesign," MOLD, May 17, 2014. https://thisismold.com/visual/ packaging/on-the-fda-nutrition-facts-food-label-redesign#.VvweGRIrKX1
2 Who Killed the Electric Car? Directed by Chris Paine. New York: Sony Pictures Classics, 2006.