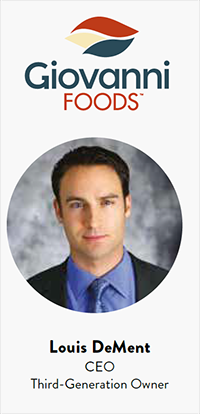 At a recent PLMA event, I had the pleasure of being seated next to Louis DeMent, CEO of Giovanni Foods. We discussed family, business, the future of the industry, our mutual admiration of forklifts (or tow motors as I remembered them), lessons from our Dads and a variety of other topics. Throughout the conversation, I kept thinking, "If I were a retailer looking for a partner, this is a man and company I would trust with my companies brand."
So it occurred to me that since I have a magazine that serves this industry, I could, at the very least, share why I think this is so. This will be the first in a series of profiles of suppliers that we respect, admire and think deserve your attention.
Before I share my conversation with Louis, I'd like to provide some highlights from an article in the Oswego Country Business Magazine, published in August, just prior to my visit in September.
The following are excerpts from Success Story: Giovanni Food Co.
"It's in the sauce.
Louis DeMent is the CEO and third-generation owner of Giovanni Food Co., a business that is flourishing at its home in Baldwinsville, NY.
Over the last five years, the business has experienced about a 10 percent growth on average per year. The business produces tomato-based products such as pasta sauce, as well as salsas, barbecue sauces, and cooking sauces. The company also bottles vinegar and does beverages as well.
"We've had to diversify over the years," DeMent said. In its infancy in 1934, the business started out as a tavern and evolved into DeMent Grill on the west side of the city of Oswego. DeMent's grandmother Thelma and great aunt began cooking for thirsty sailors coming off steam ships in the 1930s. "They liked what they were cooking, which was pasta and the old family recipe of pasta sauce," he noted. When World War II broke out, women were tied up working in factories while men were off to battle.
"Nobody had time to make food, so they started doing take-home in Fulton Sealright containers," DeMent said. The paperboard ice cream containers doubled as take-home containers for pasta, sauce and sometimes meatballs.
"That's when my grandfather [John DeMent] said, 'Hey, let's put sauce in a bottle.'"
In the 1950s, the family became one of the first in the country to put pasta sauce in glass jars and began distributing to grocery stores. Their son, Jack, eventually took over. DeMent's sauce is still sold today, mostly in the Oswego, Fulton and Pulaski areas.
"It's definitely a mainstay for us, and it's something that we are really proud of. But it is only a very small fraction of our business at this point," DeMent added.
"Companies and the general public are asking for more organic products, private brand products, and not necessarily brand names. So there is a trend and it's going handin- hand with our capabilities, and that's extremely important….We continue to see growth in private brand products in terms of market share on the store shelves," he said. "I think every consumer understands that."
"You can go into a Wegmans retail outlet, and most of what you can buy from a regular brand, Wegmans offers, and they are doing it very well," he said. "People trust that name sometimes more than they trust the national brand."
Forming the foundation: DeMent said his father's integrity was first and foremost.
"He pushed reputation as something very much earned. You just don't get there by showing up," he said. "You have to stand behind what you do. That has really served us well in regards to the relationships that we have. It's part of our corporate culture here."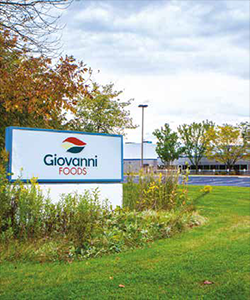 The business is highly regulated by the likes of the U.S. Food and Drug Administration and certified by the NSF's safe quality food program, part of the Global Food Safety Initiative. The business is also certified for gluten-free, non-GMO [genetically modified organism] and kosher products.
"We have all these audits going on throughout the year, and that is a huge cost of business.But it is the arena we want to play in. We want to be best in class at what we do, so we hold ourselves to a really high standard," he said.
"We want to continue to grow, but it's a very conservative growth. There are not aspirations to double, triple or quadruple or anything like that," DeMent said. Since working for the company, the business has grown 10-fold. "We do have an upward trend that we want to continue, but we also want it to be sustainable. We're trying to actually just focus on what we have and make it stronger.
We have added 50 stock keeping units in the last year, and that's a lot for us," he said.
He said his past experience in the trenches help him to relate to his workers today.
"We value each one of our employees and we want to make sure we take care of them and understand what they are doing," he said. Prior to working at the company in an official capacity, De- Ment worked for his dad nights, weekends and during holidays. "I've been there and have done most of these jobs," he said. "I've cooked, labeled, case packed, filled, and palletized.
As an overall leader, you need to know what people are going through," he said.
Ideal location: The business recently celebrated its two-year anniversary at its plant on Sixty Road in Baldwinsville. "We have employees that live in Oswego and Fulton, so we are trying to advertise to that area that we have good jobs here that we're trying to fill. It is a tight labor market, and we want to offer careers to folks. You can start out here, and hopefully as we grow, you grow," he said.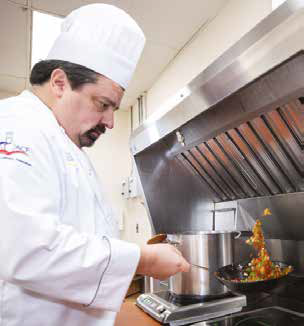 Time for a Visit
In early September, I had the opportunity to visit with Louis, get a tour of the production facility and meet with his management team. The visit and our conversation throughout the day reinforced my initial impression from our PLMA meeting. I posed some questions to Lou after we met.
GRB: What really stood out was the interaction between every employee you encountered. You each knew the other by name, you were aware of what they were working on and they called you Lou. This would suggest you've spent some time in the facility and perhaps even handled some of the work yourself, am I right?
Louis: Ha, I try to, but they say every time I go out there one of the machines will break down…they think I have some sort of curse. In reality, I do get out there and try to spend time interacting with our team. Additionally, we have monthly "Coffee Chats" where someone from the senior management team will sit in the break room and allow for anyone to bring up a concern or offer a suggestion. Usually I'll get updates on new babies or someone sharing a story about something they just did with their family. We have our Culinary Chef prepare a lunch for new hires so that we can take the time to sit down and get to know them a little better. Lastly, we have quarterly general information meetings where I'll present the state of the company and have other managers provide updates from their respective departments. This year we've been focusing on our Core Values at these meetings and I think it's made an impact.
GRB: The next impression that stands out was our encounter with your in-house chef Eric Lynch. He was genuinely enjoying his work and his enthusiasm was contagious. If I recall correctly, he was working with the production team to get a product's texture just right, "they way the client wanted it". Is this the norm?
Louis: This is the norm. Matching a product or meeting the partner's expectation on new products is no easy task. Especially when it comes to matching a creative idea or current recipe and producing it on a commercial level. We have a series of "tricks up our sleeve" to craft the product to meet both flavor and texture expectations. Our production process requires us to batch, cook, and pump in order to fill containers at the correct volume and at speeds that are economically efficient so that we can create value for our customers and the end consumers. It sure is a mouthful and sounds complicated but believe it or not, it's what we love to do and you got to witness it first hand and hear from the source of our chef!
GRB: How much effort goes into consistency from batch to batch?
Louis: You want all the secret sauce?! We have very specific procedures for each stage of the process. We do not continue to the next step until each procedure is checked by our Chef Technician and verified by our Quality Technician. Furthermore, we verify our process by testing the finished product at 3 separate points before we fill and then 1 last point before we ship. Our goal is to guarantee that our collective consumers get the same quality product they've grown to expect, year after year. Food safety is imperative, and quality comes right behind that for the highest consumer satisfaction levels. Some recipes date back 20 years or more and as you can imagine, those consumers are our fiercest critics and I'm happy to say we only hear good things.
GRB: What about innovation. What if a retailer came to you with an idea for a product currently not on the shelf, is that something you do?
Louis: Hearing from a current or new partner that they would like to create something new is something our team gets really excited about. The fun part is the collaboration between our team and the customers buyers or R&D team or their chefs. This has become a core competency of ours with the enhancement of our R&D team to include technical and creative. This really helps us speak the language and bring these concepts to life. This has been especially important with the exciting new product concepts resulting from the increased interest in ethnic foods.
GRB: You took time to point out the employee break room and mentioned the furniture, the windows that look onto the trees, etc. It made an impression on me that you genuinely care about those who work for you. All CEO's "claim" to care about their workers, and some actually might. But I witnessed it firsthand and getting to know you a little, I get the sense it was the way you were raised and not something you learned in graduate school.
Louis: Well…I never went to graduate school. My post college education thankfully was going to work for Sysco Foods as a Field Systems Administrator. I was able to learn a lot about how a much larger business ran and was able to touch all aspects of the business since I was IT support. After 2 years, my father asked me to join our family business and he began to teach me from day one. I think working for another company out of the gate was exactly what I needed, especially to see my father as another business person and leader, and not just my dad.
My father was always willing to help out our employees with whatever they needed. He was extremely tough and strict, but fair and had a huge heart. The things people didn't get to see were how he'd jump to provide a loan for an employee or help a friend with a building project. Both of my parents did that quietly among the community and with our church.
My privilege is to carry on that tradition by helping to grow our company to ensure that we are sustainable and can continue to enhance the career offerings for our team, as well as create more jobs for our community.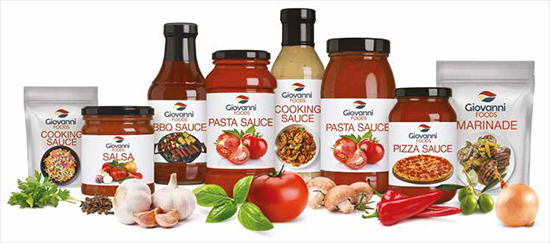 GRB: How important are the company's roots?
Louis: We take great pride in our roots. Although my father is no longer with us, I stay in contact with my aunts and cousins and they are so proud of the DeMent's Spaghetti Sauce. This is what brought our origins of a small tavern serving drinks to steam ship workers in the port of Oswego, NY to becoming a pasta sauce manufacturer and ultimately a private brand and contract manufacturing partner.
We have named our main conference room "Oswego" and we have memorabilia positioned throughout our reception area to remind us that's where we came from. I'm humbled and amazed by what my forefathers did before me. I take the responsibility of carrying on their legacy seriously and feel I owe it to them and to the next generation. And by the way, if I step out of line, my mother and three sisters will be the first to call me out.
GRB: What motivates you?
Louis: I love the challenge. I love to grow the company and support the people. I am doing my best to be a servant leader as my Christian faith provides me with guidance to do so. The basis of this comes from when I used to have to answer the phone each Monday morning to let our dozen or so employees know if we had any work that week. Some weeks this was a very painful conversation as most of them would carry 2 or more additional jobs just to put food on the table. My opinion is that no one should be worried about this in this amazing country we live in and what better way to insure a good, secure standard of living than through our small business. Today, I am so thankful that I no longer have to have that conversation and will do my best to keep it that way!
GRB: Besides your family, what gives you the most satisfaction?
Louis: I love it when we hear from a customer that the concept we created into a finished product is an absolute success and consumer feedback is extremely positive. Even better, is when one of our employees shares a story about going shopping and they get to point out to their family that "I made that".
GRB: Some people might be reading this at the PLMA Show in Chicago, you have a booth, what's the message you have for the retail visitors?
Louis:
In addition to our history of making pasta sauce, salsa, and barbeque sauce, we are working on developing a portfolio of products with cultural influences from around the world. Expect a focus on cooking sauces and marinades with Asian and Indian influences.
Our Corporate Executive Chef and Product Development Team have been hard at work researching global trends and what today's consumers are interested in. They have developed several different products influenced by various regions of the world and we will be sampling these innovative products at the Show.
Our goal is to convey that Giovanni Food Company is more than just pasta sauce. We began to spread that message last year by focusing on our drink capabilities and we plan to continue to build on that this year with more new product offerings.
Why Giovanni Foods?
What became very clear to me is that Giovanni Foods is a company that posseses the capabilities and attributes to be an ideal retail partner.
They live and breathe integrity. They are innovative and service driven. They are technologically advanced and extremely flexible in terms of product and packaging. A visit will make this abundantly apparent.
Visit Giovanni Foods at
PLMA Chicago
Booth F – 410
www.giovannifoods.com