Albertsons, Kroger, and Williams-sonoma Commit to Fair Trade Certified Coffee as Part of Sustainable Coffee Challenge

Fair Trade USA, in collaboration with the Sustainable Coffee Challenge, announced late last week another round of historic commitments made by leading retailers in support of sustainable coffee sourcing and improved farmer livelihoods. Coffee farmers around the world have been struggling with record low C-Market prices for the last year, and the Sustainable Coffee Challenge is one way that the coffee industry is taking action to bring about positive change.
Trader Joe's Removes 6 Million Pounds of Plastic From Packaging
We removed nearly 6 million pounds of plastic from our private brand packaging – 6 times the amount we committed to at the beginning of 2019!
Fundamental focus of sustainability is maintaining product integrity and preventing food waste. We strive to balance the key role packaging plays with the realistic opportunities for recycling materials and what is the "best choice" for sustainability, which makes this work complex. To help us navigate these complexities and identify packaging improvement opportunities, we created a five-point sustainability framework through which we have been conducting a product-by-product evaluation.
From the Rooftops, Big Box Stores are Embracing Solar

Target's famous bull's-eye is so cosmically linked with the brand that it's hard to imagine the retail behemoth ever messing with the logo's red color. But over the past decade — under pressure from customers, shareholders and employees — Target's retail future is morphing into a very different hue: eco-green.
The Food Industry Looks to Turn Garbage Into Gold

Food and beverage companies are combing through their garbage looking for potential profits. Mondelez International Inc., Starbucks Corp. and Anheuser-Busch InBev SA are among the industry giants developing foods and drinks from foodstuffs like cocoa husks and spent brewing grain that they and their suppliers have long discarded. They're hoping to attract consumers who say they want companies to waste less and lessen their environmental impact.
In the Future, Everything Will Be Made of Chickpeas

America is finally embracing an ingredient that much of the world has relied on for millennia. In 2007, Poorvi Patodia was pregnant and felt like she was eating too many chips. Her cravings for salty, crunchy snacks were intense, but what moms should eat while pregnant is a touchy subject. "I had this thought of, What else could I be eating that's better for me?" she says. "I remembered these roasted chickpeas that my mom used to make.
Plastic To-Go Containers Are Bad, But are the Alternatives Any Better?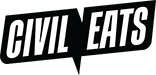 Single-use plastic bans are showing up across the nation. But compostable plates and forks may not solve the plastic crisis. On January 1, Berkeley, California rang in the New Year by putting a new rule in place requiring all cafés and restaurants to start charging 25 cents for disposable cups. The cups, in addition to lids, utensils, straws, and clamshells, must also now be certified compostable. This summer, eateries that offer on-site dining will also be required to serve customers using reusable plates, cups, and cutlery.
Sainsbury to Spend $1.3 Billion on 2040 Net Zero Carbon Target

J Sainsbury Plc said it will spend 1 billion pounds ($1.3 billion) on a plan to reach net zero greenhouse- gas emissions by 2040. The U.K. grocer intends to halve plastic packaging by 2025, reduce food waste and lower its water usage, according to a statement Tuesday. It will also install LED lights in stores, use more electric vehicles and alternative fuels and plant more than 1.5 million trees by 2025.
Sainsbury joins a growing roster of companies pursuing a goal of zero net emissions, meaning they aim to eliminate as much of their carbon footprint as they can and offset the rest. Nestle SA, Qantas Airways Ltd. and Thyssenkrupp AG have committed to be net zero by 2050. Earlier this month Microsoft Corp. pledged to be "carbon negative," meaning it will remove more carbon than it emits, by 2030, while Starbucks Corp. outlined a goal of becoming "resource positive" in the long term.
2020 Will be the Year Sustainability Goes from Buzzword To Necessity

Everybody wants sustainable products, and retailers are putting pressure on manufacturers to deliver goods that satisfy consumers' new preference for green and clean options.
This means manufacturers need to implement technology to track where their products come from and what they are made of. They will also need to plan around shorter shelf lives that result from fewer additives and preservatives. The upside will be a revitalized industry with increased revenues and the opportunity for insurgent companies to challenge the huge CPG giants.
Lidl and Kaufland Helping Shoppers to Buy Responsibly

Lidl and Kaufland have committed to reducing their consumption of single-use plastics throughout their operations and range by 2025. This is part of their 360-degree strategy to help educate shoppers about environmental responsibility, to review the use of plastics in their operations and work in partnership with suppliers to reduce the use of plastic packaging.
To underline the success of these steps, the German retailers have launched a campaign to illustrate how they have executed the strategy in their REset Plastic.