New Chapter for Chinese Private Label Business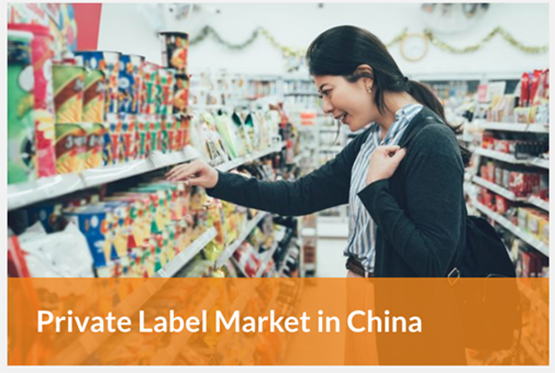 In recent years, China's online and offline commercial supermarkets have boldly embraced the trend of Private Label. Pioneer supermarkets such as Yonghui Superstores, Freshippo, J.ZAO, YEATION and Taobao Xinxuan are reaping the rewards of their venture into the Private Label market. One after the other, manufacturing and retail leaders are realising the great business opportunities within and putting the private label strategy into practice. Many of these retailers have significantly enlarged their investment proportion in Private Label.
In addition, according to the foreign trade data of the European Union's statistical office (Eurostat), despite the effects of the global pandemic throughout 2020, bilateral trade still grew on an annual basis between the EU's 27-nation bloc and China. This data shows China's imports of commodities from the EU reached a total of EUR 202.5 billion, a YoY increase of 2.2%. This was also the first time that China took the lead over from the United States as the EU's largest trading partner. Moreover, among EU's top ten commodity trading partners, China is the only country that achieved two-way growth in trade.
Based on the increasing and huge development potential of China's private label market, BolognaFiere S.p.A. has decided to officially introduce Marca by BolognaFiere Private Label Conference and Exhibition (Marca by BolognaFiere) to China.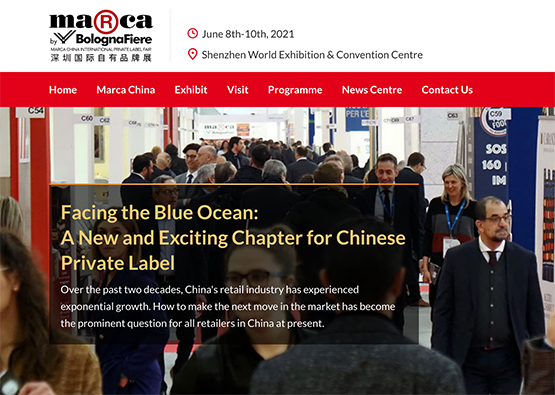 As an all-inclusive exhibition across all categories of fine and boutique product categories, Marca China International Private Label Fair (Marca China) not only covers flourishing industries lead by private brands such as food, household appliances and leisure products, but also other professional industries including beauty, health care and pet products. As such, Marca China has become a one-stop sourcing and purchasing platform. During the fair, national pavilion exhibitions from Italy and South Korea will be bringing the latest in organic, health and sustainability-related products and technologies, and look to deeply connect with China's retail and end-user markets.
By attending Marca China, exhibitors will have access to high-quality supermarkets, modern retailers, social e-commerce, e-commerce platforms, specialty stores, brand operators, Ho.Re.Ca., wholesalers, distributors, agents, and import and export traders, etc.
Schedule of conference (TBD)
Private Label Development and Data Analyse in the world Europe
Packaging, Design and Innovation : Processes, Communication, Markets
Sustainability: experience of International Grocery Retail
The evolution of Private Label products in Italy
How to balance private label products and brand products in for retailers
Consumer Group and Trend Analysis for Private Label Product Development in Europe and in China
Private Label Neo-Products Boulevard
Marca Mart
For more information, please visit:
http://www.marcachinafair.com/en
Contact
James Fu | Tel:+86 021-6190 7351
E-mail:james.fu@bfchina.net