PLMA's World of Private Label 2 – 3 December 2020 Amsterdam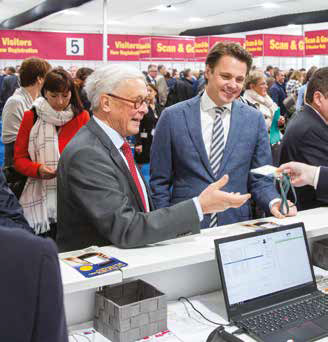 The world's biggest private label trade show is getting even bigger, featuring more exhibitors, more products, and more retailers. It's PLMA's 2020 "World of Private Label" International Trade Show, to be held 2-3 December at the RAI Exhibition Centre in Amsterdam, The Netherlands.
The event is expected to attract more than 17,000 visitors from 120 countries. Visitors include retailers representing supermarkets, hypermarkets, discounters, drugstores and department stores, as well as importers and exporters, manufacturers, consultants, sales agents and packaging and design experts.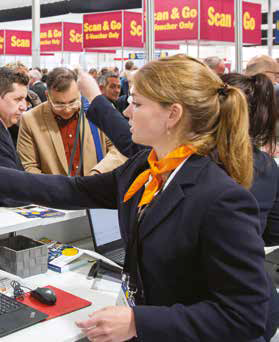 Visitors will have have the opportunity to see more than 2,800 exhibiting companies on the show floor. The exhibitors are manufacturers and suppliers of fast-moving consumer goods, including food, household and health and beauty products from more than 70 countries.
Also on the trade show floor will be more than 60 national and regional pavilions. Some national pavilions, like those from Germany, Italy, Spain and France, have participated in the trade show for many years. This year there are a number of new pavilions, including ones from Brazil, Belgium, Indonesia, Romania, Belarus and Bulgaria.
Brian Sharoff, President of PLMA says, "The growth of the trade show reflects the growing popularity of retailer brands across Europe. Today's shoppers recognize the quality, innovation and value retailers offer with their private label products."
The "World of Private Label" extends beyond the exhibition booths. A special attraction is PLMA's Idea Supermarket. It displays recently introduced private label ranges from more than 60 retailers in Europe, United States, Latin America, Africa and Asia. The products showcase the latest consumer trends, such as vegan and vegetarian foods, environmentally friendly products and premium health and beauty items.
Also on display will be hundreds of new and innovative food and non-food private label products, including all the winners of PLMA's 2020 "Salute to Excellence" Awards. The Awards give recognition to outstanding food and non-food private label products that have been introduced by supermarkets, hypermarkets, discounters, drugstores, and specialty stores in the past year.
One day prior to the trade show floor opening, visitors can learn more about private label and retailing at PLMA's annual seminar programme featuring presentations by industry experts, including:
Ali Dibadj, an award-winning financial analyst with Alliance Bernstein, will explain how private label and smaller brands are gaining market share from the A-brands.
Benjamin Punchard. Global Packaging Insights Director at Mintel, will identify the four key packaging issues facing private label in the years ahead.
PLMA's "World of Private Label" International Trade Show will be held 2-3 December 2020 at the RAI Exhibition Centre in Amsterdam and will present more than 2,800 exhibiting companies from around the globe.
For more information contact the PLMA International Council +31 20 5753032 or email: info@plma.nl.
No Limits to Snack Enjoyment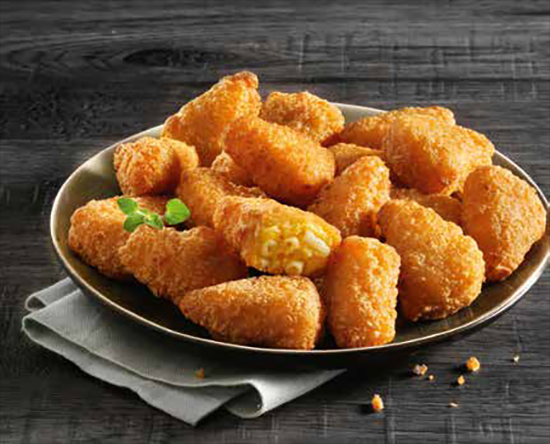 The Frostkrone Food Group adds a good helping of enjoyment to everyday life with its huge selection of street food products.
Delights like the incredibly tasty Crispy Mac'N'Cheese Bites. Fried in tempura batter until golden and crunchy on the outside, their filling reveals the heaven of macaroni in a tangy, creamy, soft cheese sauce. A spicy alternative – creamy Chilli Cheese Nuggets with their filling of mild and creamy soft cheese set alight by fiery, chilli pepper slices. The bestseller: crispy mozzarella sticks filled with melt-in-the-mouth mozzarella. Straight out of the freezer into the oven. In a few minutes all the amazing variations on the finger food and snacks are ready to be savoured.
When developing new street food variations, the creative movers and shakers of the Frostkrone Food Group know no limits. The aim is to give their snack-loving target group a constant stream of scrumptious innovations. So it's no surprise that the company's products are in shops, in the food service segment and at snack stations right across the globe – in Switzerland and the Netherlands, in Scandinavia, France, Spain, Portugal, Great Britain, in Eastern Europe, in the USA and also in Asia.
Working Together To Build A Promising Future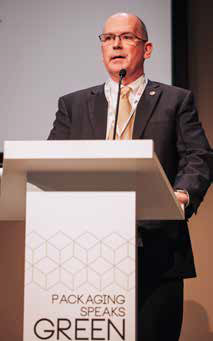 While we do not have a crystal ball, the future is by far not very clear. Technologies improve while consumers are much more educated on where products come from and how they are made. The three pillars of sustainability are economic development, social development, and environmental protection.
Economic development encompasses giving people what they want without compromising the quality of life. Social development encourages people to participate and teach them about the effects of environmental protection. Environmental protections defines how we should study and protect ecosystems, air quality, integrity and suitability of our resources while focusing on the elements that place stress on the environment.*
Given the fact that coffee is one of the world's favorite beverages, coffee is still experiencing a sustainability shortfall. Coffee farmers continue to face difficulties while the cost of coffee continues to decrease. Farmers are forced between fertilizer for their crops or food at their table. Massimo Zanetti Beverage USA continues to team with companies like Fair Trade, Rainforest Alliance and UTZ in order to encourage good farming practices while ensuring farmers receive a decent living wage.
Consumers now have the chance to make a difference with their purchases. Shoppers are paying attention and rewarding a company's environmental efforts by giving them their business. Products that include sustainability claims, fight child labor, push for gender equality, fights poverty and supports workers.
Sustainability doesn't stop there, many packing options are in use today that are extremely beneficial to the environment. MZB fully supports sustainable packaging with the steel can. The can is the most recycled food and beverage container in the U.S., greatly reducing the amount of material going to landfills. Cans are made with more recycled content than most package types, which reduces the demand for new natural resources. And it's the most durable and robust container, maximizing shelf life and ensuring the highest degree of product quality.
MZB strives to keep a continuous focus on limiting waste while creating a better environment for all. Think with humility, explore your sustainability options with Massimo Zanetti Beverage USA. www.mzb-usa.com
Source: Sustainability Report 2014, Can Manufacturers Institute www.fairtradeamerica.org/Why-Fairtrade us.anteagroup.com/en-us/blog/corporate-sustainabilityconsumers- 3-trends-every-company-needs-know www.environmentalscience.org/sustainability*
A History Of Quality And Care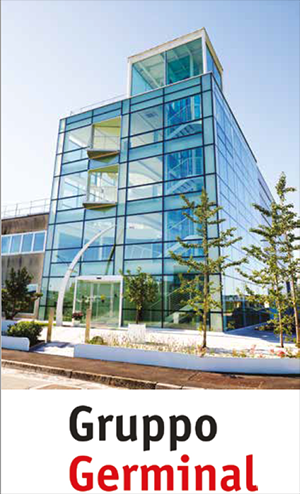 Quality, safety and care are the pillars of Gruppo Germinal which has been working in the organic industry for over 40 years, becoming a benchmark in this field.
Gruppo Germinal is based near Venice, Italy, and manufactures premium quality organic products, also for specific nutritional requirements such as gluten free, vegan and baby food.
As one of the largest 100% organic manufacturers in Europe, Germinal offers a wide range of products: sweet and savoury bakery, completed by a full range of glutenfree pasta and breakfast cereals. Gruppo Germinal also has a factory for the production of ready meals, all organic, vegan and gluten free.
All organic products made without colouring agents, preservatives, additives and GMOs.
The base of authentic organic are high quality traceable raw materials for a superior taste. A reliable, solid sourcing and supply chain are critical for the production of real organic food. For example, Germinal has set up a guaranteed and certified short production chain for flour supplying with the farmers and mills, such as the spelt with the fields located into Ferrara area (Emilia-Romagna region) or rice, exclusively grown in the north of Italy.
Traceability and transparency are fundamental for the company and are reflected in more than 15 third-party certifications, long-lasting relations with suppliers, total control of the supply chain and high food safety standards (more than 5,000 analyses/ year are performed by accredited laboratories on raw materials and on final products).
Transparency means attention to the conditions of those who work in fields, too. Gruppo Germinal supports long distance projects to guarantee fair working conditions in collaboration with "CTM Altromercato", an Italian fair-trade company.
Sustainability is a daily commitment for Gruppo Germinal, performing many concrete activities: paper and cardboard packaging are collected and recycled by a specialised company with latest state-of-the art recycling technologies. The Gruppo Germinal plant features a grid-connected photovoltaic power system for eletricity production that leads to a CO2 saving of 25% every year.
All packaging materials are 100% recyclable.
New: recently Germinal has sourced a solution to eliminate plastic from the packaging.
The primary packaging of some products has been replaced by an innovative biodegradable and compostable material, obtained from completely vegetable substances in accordance with the European standard Uni En 13432 and certified "OK Compost".
The new packaging material is the result of many years of R&D performed to reduce as much as possible the impact of on the environment and maintain the organoleptic properties of the products.