By Maria Dubuc, President, MDB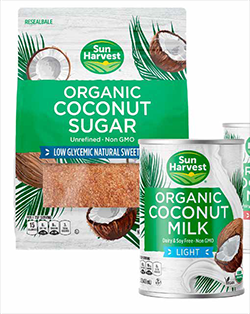 What do you have to lose?
From what we've seen going on in the private brand industry, there is no doubt that own brands are no longer considered any different than national brands. Finally, veterans in this business can proudly say – design matters for all brands.
The right design strategy allows retailers to give consumers what they want today – a view into the retailer's values, and their stories. And it provides retailers with an opportunity to elevate their voice and their unique position in the marketplace.
So what's holding some retailers back from advancing?
MBD recently discussed this topic openly with a group of retailers during Velocity Global, a virtual private brand design conference. We asked questions like- What makes some invest while others are holding back? What barriers get in the way?
In this day and age, retailers can learn from each other and see what others are doing easily – we can see what's working and what's not based on how long a look stays on shelf. Retailers are also becoming more transparent and vocalizing their strategies, like Target who exposed early on their plan for Good & Gather to phase out its Archer Farms and Simply Balanced brands, and reduce its Market Pantry line. We revel in the way retailers like Target, CVS, Wakefern and many others are doing an excellent job innovating with design.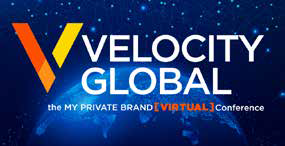 At the Velocity event, some explained that there's hesitation to redesign because there's not the internal culture to support change. Others said that their teams don't necessarily understand how important design is to the overall business.
But when we asked the question- How much do we think design matters in this space? It was unanimous, design matters and everyone knows it.

And I can come up with 5 more in the blink of an eye!
By the end of the Velocity discussion, there was a core group who boldly said that they're ready to go all in and not hold anything back. In this upcoming season, we at MBD are excited to continue helping brands push the limits, and boldly innovate with design. What do you have to lose?
Maria Dubuc
A 30-year pioneer in creative management, Maria's key talent is to combine a career's worth of branding experience into something personal and unique for each and every client. In the Private Label space, she has coordinated both new and rebrand programs for a diverse set of retailers including Wild Oats, Smart & Final, Sprouts, The Home Depot, WinCo Foods, PriceSmart, 7-11 and Natural Grocers. With SKU counts from 1,000 to in excess of 10,000 annually, Maria focuses on the scalability of design and the execution of SKUs driven by the efficiency of commonality and consistency.