Continues To Serve Growing Interest In International Own Brands Products
On store shelves across the U.S.A. and online, store brands are making things happen, driving sales growth, and capturing the attention of American shoppers. That is why virtually every major U.S. retailer will be coming to PLMA's 2019 PrivateLabel Trade Show, 17-19 November, in Chicago.
Today's retailers are more focused than ever before on expanding their own brands in response to the latest consumer trends, and some of the decade's most important trends internationally are gaining greater currency with American shopper's as well.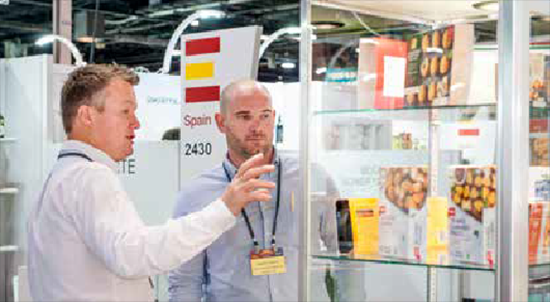 Among the top draws for younger consumers are a variety of ethnic cuisines and international specialties for the frozen and refrigerated departments, as well as new and interesting imports that are packaged for the ambient sections of the store.
Further reflecting the changing tastes, preferences and values of today's shoppers, a wide range of cannabidiol (CBD) and hempderived product formulations are driving interest and attention at PLMA's 2019 trade show, as are plant-based meat-alternatives, fair trade products and sustainably sourced ingredients and packaging, wines & spirits, and an everexpanding assortment of natural and organic, kosher and halal foods.
More Than 10,500 Attendees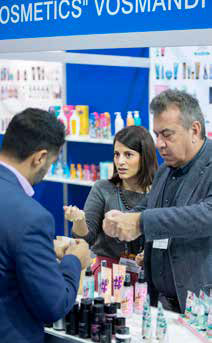 On the nonfoods side, international appeal has also been an important factor for consumers in categories that range from cosmetics to home and kitchenware products. Year after year, procurement teams from virtually every U.S. supermarket and drug chain, mass merchandiser, wholesale club and discounter attend the PLMA show, as do online, convenience, specialty retailers and foodservice distributors. Buyers and visitor registrations last year event surpassed 5,000 and total trade show attendance exceeded 10,500.
50 Countries Exhibiting
Exhibitors from over 50 countries have participated for many years among the more than 1,400 companies located throughout the food and non-foods areas of the show floor at PLMA Chicago, as well as in country pavilions from Great Britain, France, Italy, Spain, Holland, Denmark, Belgium, Estonia, Kosovo, Greece, Turkey, Thailand, Korea, Pakistan, China, Colombia, Brazil, Peru, Chile, Canada and more.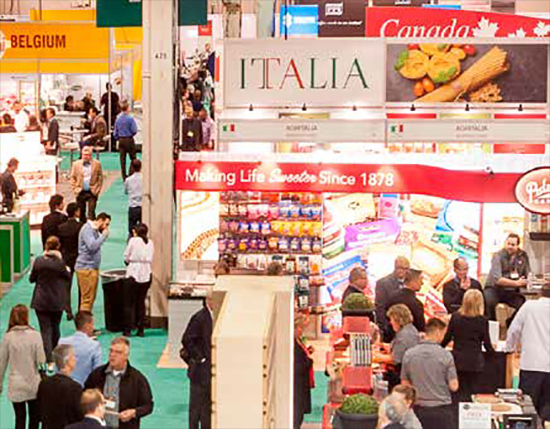 These international exhibitors have been among the largest contributors to the growth of PLMA's Chicago trade show in recent years. And as more and more international suppliers and products pour into the U.S. private label marketplace their presence is expected to be felt even more for 2019.
Nothing captures the dynamic spirit of U.S. store brands better than PLMA's annual event. Own brands accounted for virtually half of all growth last year in physical stores, where sales continue to climb at a rate four times that of the national brands. In addition, private label has emerged as "the new challenger brand" in e-commerce, according to a June 2019 report by Nielsen.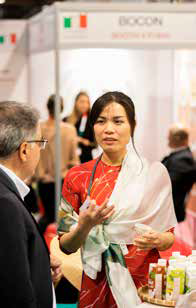 Among the other trending topics for own label in the U.S. to be addressed by PLMA speakers and seminars:
Sam Mayberry, the former head of product development for Amazon retailconsumables and private label, will speak on the topic of the competitive battle for the last mile to the consumer and how ecommerce is continuing to change the rules of retail.
Virginia Lee, CBD research manager at Brightfield Group, a leading source of market intelligence for the CBD and cannabis industries, will speak about CBD formulations that are now only beginning to appear in supplements, pet products and nonfoods, and which are widely expected to follow into food products.
Jim Wisner, president of Wisner Marketing Group will report on how retailers will need to adapt their product assortments to rapidly expanding consumer interest in plant-based foods, on the heels of recent rollouts of alternative meat offerings by major U.S. fast-food chains like Burger King, KFC and others.
All suppliers exhibiting at PLMA are also invited to submit their newest and most innovative products to be featured in PLMA's New Product Expo. New Product Expo is a part of PLMA popular Idea Supermarket®, which showcases own brand programs from retailers around the world.
For information on attending or exhibiting at PLMA's Private Label Trade Show, contact PLMA +1 212 972 3131, email info@plma.com, or visit www.plma.com.