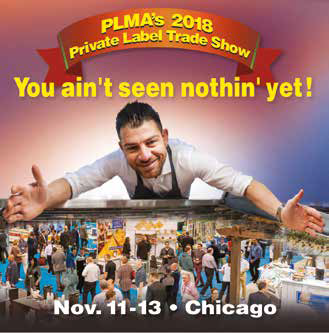 Following a highly successful debut last year, private label housewares, kitchenware, cookware and small appliances will have an even bigger presence at PLMA's 2018 Private Label Trade Show, November 11-13. PLMA has announced that a number of new companies in these categories – as well as in outdoor living, tabletop and others – will be joining exhibitors returning to the show floor and presenting their products to private label buyers from America's top retailers.
Interest in housewares, kitchenware and outdoor living is surging as top supermarket and mass retailing chains are devoting more space to these products under their own exclusive brands. Housewares and appliances topped the list of the fastest growing store brands categories in U.S. supermarkets in 2017, increasing +18% in dollars and +52% in units according to data from Nielsen. Even bigger increases were recorded for the mass, club and dollar retail segment, where the sales gains for private label housewares and appliances exceeded +38% in dollars and +53% in units.
The industry trade journal, HomeWorld Business, publishes annually a list of the Top 100 Housewares Retailers in the U.S. In a recent report, supermarkets and leading drug chains accounted for 25 of the top 100 housewares retailers and for nearly 10% their combined annual housewares sales estimated at $97 billion. Large format retailers in the top 100 – including Walmart, Costco and Target – made up 52.4% of the total.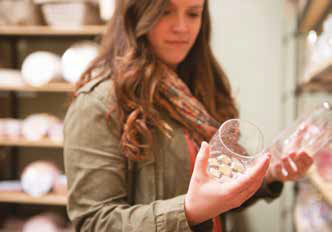 Exclusive product lines at major retail chains include Threshold and Room Essentials from Target; Mainstays from Walmart; Kirkland Signature from Costco; Member's Mark from Sam's Club; Silvercrest and Ernesto from Lidl; Berkley & Jensen from BJ's Wholesale Club; Living Solutions from Walgreens; Smart Living from Giant/Stop & Shop; Chefstyle from H-E-B; Open Kitchen from Williams Sonoma; Sur La Table; Grill Mark and Living Accents from Ace Hardware; and Real Simple from Meijer, among numerous others. Examples from several of these product lines will be featured as well within PLMA's popular Idea Supermarket, which showcases private label products and trends from retailers across the country and around the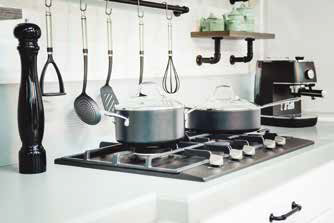 world.
Filling three huge exhibit halls in Chicago's Rosemont Convention Center, the PLMA show will feature more than 2,800 exhibit booths from the best store brands manufacturers in virtually every product category imaginable. Tens of thousands of products will include shelf stable, fresh, frozen and refrigerated food and beverages; grocery non-foods, cleaning, and general merchandise; health and beauty, personal care, OTC and more.
Over 5,000 visitors to the show annually include buyers and executives from virtually every major U.S. supermarket and drug chain, mass merchandiser, club, limited assortment, convenience and dollar store, in addition to food and non-foods specialty retailers, foodservice distributors and wholesalers.
Show Schedule, Speakers and Seminars
Sunday, November 11
12:00 pm – 7:00 pm Trade Show Registration Open
2:00-4:00 pm Afternoon Seminars
Presentation I
Today's Marketplace: Retailing Fundamentals Under Pressure

Jim Hertel
Senior Vice President, Inmar Analytics
Presentation II
E-Commerce and Digital Marketing: What to Know. What to Do.

Jim Wisner
President, Wisner Marketing Group
Heidi Lorch Reale
President, SparkShoppe!
Presentation III
Understanding U.S. Private Label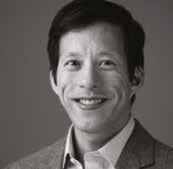 Garett Chau
SVP Professional Services, Nielsen
Monday, November 12
7:30 am – 6:00 pm Registration Open
8:00 am – 9:00 am Opening Breakfast

Keynote Speaker
Fred Morganthall
President, Harris Teeter
(1997-2014)
9:00 am – 6:00 pm Trade Show Floor Open
8:00 am – 9:00 am PLMA's Idea Supermarket® & New Product Expo
Tuesday, November 13
7:30 am – 6:00 pm Registration Open
8:00 am – 9:00 am Retail Trends Breakfast The Next Big Thing? Online-2-Offline

Neil Stern
Senior Partner, McMillanDoolittle
9:00 am – 4:00 pm Trade Show Floor Open
9:00 am – 3:00 pm PLMA's Idea Supermarket® & New Product Expo Show Schedule, Speakers and Seminars
PLMA's World of Private Label 21-22, May 2019, Amsterdam

PLMA's 2019 "World of Private Label" International Trade Show will be held at the RAI Exhibition Centre in Amsterdam, The Netherlands, and will present more than 2,600 exhibiting companies including 60 national and regional pavilions. Products on display will include fresh, frozen and refrigerated foods, dry grocery, and beverages as well as non-food categories, including cosmetics, health and beauty, household and kitchen, auto aftercare, garden, and housewares & DIY.