By Tom Prendergast, Research Director, PLMA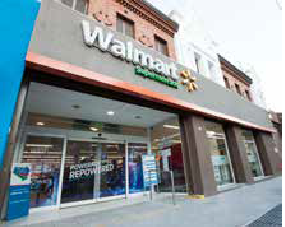 When people think of private label, Europe, North America and Asia all come to mind – but few visualize the promise or the appeal of South America.
With a population of over 420 million, South America has been the focus of American and European retailers for years, and it has proven to be a very competitive market. Many of the local retailers have expanded across the continent and have secured their place with brand recognition with consumers.
Despite its size, South America does not spring to mind for private label and retail even with the size of its country's economies and populations. Brazil is the world's 6th largest country by population with 211 million people and it is larger than Russia, Japan and Germany while Columbia (49 million) and Argentina (44 million) have more consumers than Ukraine, Poland or Canada.
The same promise holds true for the size of the GDP. Many people might be surprised to hear that Brazil is the world's 6th largest economy, an economy larger than Russia's, Canada's, South Korea's, Spain's, Australia's or The Netherlands. Argentina (21st), Columbia (40th) Chile (43rd) and Peru (48th) are all larger than the economies of Hungary, Ukraine or Slovakia.
All of these countries have a strong, growing middle and upper class of consumers as well. Despite these numbers the countries have not attracted the attention from retailers many emerging markets like India have received and a closer look shows this might be a mistake.
Some have however been paying attention. European retailers Carrefour, Groupe Casino and Dia have had stores throughout the continent for decades and US retail powerhouse Walmart has had a presence in South America since 1995. As they have in other markets, each has used their store brand products to brand themselves with consumers.
Private label sales in South America vary widely from country to county. According to Nielsen in 2017 Columbia had an 11% value share; Chile came in at 9% while Argentina had private label sales of 5%. But this has not stopped retailers from focusing their efforts on their store brands.
When looking at the private label market it might be best to start with its largest – Brazil. Private label sales in Brazil have been a mixed picture of progress. Consumers seem to be very brand loyal with private label share only at 4% by 2015. However when the worst recession in Brazil's history happened from 2014-2016 private label share grew to 6% and reached nearly US$1 billion in sales according to Nielsen. A study of Brazilian consumers during the recession by McKinsey & Co found 49% of consumers were living paycheck to paycheck and 21% had started to look for less expensive brands than they usually purchased. Brazil's economy has since overcome the recession but recent signs show the country might be returning to difficult economic times in the coming months.

Brazil has been a major focus and resource to many retailers but especially Carrefour. In its latest annual results Brazil and its Atacadao stores accounted for 22% of Carrefour's total global sales, trailing only France in total sales. Brazil was called the second 'most relevant' market after France by the company. Its focus on Brazil since 1975 has helped it become the country's number one grocery chain.
This success has Carrefour focusing on its store brands. Last year Carrefour Brazil introduced a new premium private label with their Sabor & Qualidade (Taste & Quality) line of products. When the products were introduced by the company it said the line was to bolster "high quality and tasty products at a fair price, always produced to a high social and environmental responsibility standard, and traceable at any stage of production." Many of the products are also locally sourced to gain the confidence and loyalty of consumers.
Carrefour has also seen growth in its organic private label products and has announced plans to double sales of its organic own brand products by 2020, increasing the number of sku's from its present 650. Carrefour plans to have private label sales reach 20% of total sales by 2022, up from 14% it presently represents. The company also plans to open at least 120-140 more stores in the next 3 years.
Carrefour is not the only French retailer who has made Brazil an important part of its international strategy. One of the largest players in Brazil is Groupe Casino, which own GPA (or "Grupo Pao de Acucar). This group has 3 major chains under its belt. GPA has over 2,000 stores including the cash and carry wholesaler Assai, Extra supermarkets and hypermarkets and the Pao de Acucar supermarket chain. GPA has plans to continue expanding the number of stores by at least 30 a year.
GPA has renewed its focus on rebranded and expanded its "Qualita" line of private label products. Presently GPA private label sales account for 10% of its sales but with the redesign and relaunch the company hopes to reach 20% of sales within the next 3 to 5 years. The new range plans to reach 1,200 products and has been priced about 30% lower than major brands. Prezunic Supermarkets, owned by Cencosud, also has a strong private label program with its Prezunic brand of products.
A major reason for all these companies to reexamine and expand their store brands is the success of cash & carry stores in Brazil and throughout the continent. Cash & carry retailers like Assai and Atacadão and local chains like Roldao and Giga have had a major impact on the grocery industry and become a tough competitor to supermarkets and hypermarkets.
According to Nielsen, 55% of Brazilian consumers shop at a cash & carry store at least once a month. They gained share and customers during the recent recession and consumers have decided to stay even as the economic recovery took place.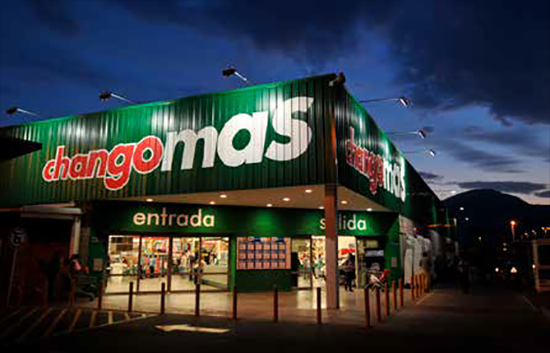 The good news for store brands is they have become a popular part of the format. Cash & carry private label sales grew 13.5% from 2017 to 2018 according to Nielsen, especially in household basic food products like sugar and rice and others like toilet paper and paper towels. This has been another reason for retailers like Carrefour and GPA to strengthen their focus on their brands.
Not all retailers have found success in Brazil. The US drug chain CVS purchased a Brazilian drug chain, Drogaria Onofre in 2013. It was the company's first international venture and it had high hopes for success in the market. Unfortunately by early this year CVS had sold its stores to Brazil's largest drug chain Raia Drogasil SA, which has over 1,800 stores throughout Brazil.
Walmart also discovered the difficulty of success in Brazil. After investing in Brazil in 2009, the company expanded under the Walmart, Sam's Club and Maxxi banners and reached a high of 558 stores a few years ago. This soon changed and the company decided to sell 80% of its stake in Brazil to the private equity firm Advent International in 2018.
However Walmart has found success when it came to Sam's Club in Brazil. The company plans to open 10 more stores by 2020 but why has it become popular with consumers? According to a USDA report on Brazil it is their store brands. The report says consumers like the exclusive feeling of being able to purchase products other companies do not have. This has been especially true of their Member's Mark private label line which has proven to be very popular and is seen as a high quality international product.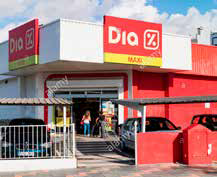 Despite its troubles in Brazil this has not dampened its enthusiasm for South America as a whole. In Argentina, where their first stores opened in 1995, it has found more success especially with its private label. Its Great Value brand is priced 20% lower than major brands and this has resulted in 13% of sales being private label, well above the average for store brand sales in Argentina. In addition to its Walmart supercenters and supermarkets it has also found success with its smaller format Changomas stores throughout the country.
The cash & carry popularity has also been found in Argentina. Thirty percent of Argentinian consumers shop at least once a month at a cash & carry store, the second highest on the continent. Local retailers like Diarco, Maxiconsumo, Vital and Yaguar dominate the cash & carry market but Walmart is interested in taking a piece of the landscape. In June the company announced it was testing a new cash & carry format, Punto Mayorista, or Wholesale Point, for a year to see if it might be a profitable entry into the tough retail segment.
While Carrefour can also be found in Argentina since the 1980's, European retailer Dia has become the major player in the market since 1997. Its Supermercado Dia and other banners have nearly 1,000 stores throughout the country and it has succeeded with its store brands. On the company's website when discussing Argentina it says "One out of every two private label products sold carries the DIA banner, ranking it as the market leader."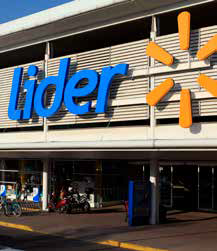 Like Brazil, Argentina has proven to be a difficult market. According to the World Bank, since 1950 the country has been in recession 33% of the time (compared to 12% for Brazil during the same period) and inflation has proven to be a problem which never seems to end for long. Also while major supermarket and hypermarket chains dominate the retail landscape in most countries, in Argentina half the market is controlled by small family owned stores and chains. Not only are they local home grown retailers but they also have the ability to open stores in many of the smaller towns throughout the country not just in major urban centers, something big retailers have had difficulty achieving.
Walmart has also found success in Argentina's next door neighbor Chile. Since 2009, with its Lider, Lider Express and Ekomo formats it has gained popularity by appealing to local tastes and now is the number one retailer in Chile with 257 stores and 40% of grocery sales in 2017, according to a USDA report. The company also opened internet sales only "dark store" late last year, increasing its presence in online retailing in the country. Walmart has also found private label success as its Great Value brand is seen as a premium private label by middle class Chilean consumers.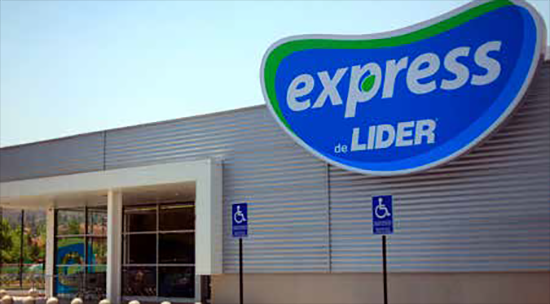 The country is one of the top 10 fastest growing world economies and food retail sales totaled US$17B in 2018. Also 20% of the population is under 14 so there is a strong consumer base that has not become loyal to major brands.
Chile shows promise with private label according to the same USDA report. Chilean consumers were seen as very brand loyal but that is now changing as they have become more price conscious. The report believes Chile could exceed its 9% private label share in the coming years.
Retailers seem to believe this as well. Local retailer Cencosud has expanded its Jumbo, Jumbo Premium, Cusine & Co and Santa Isabel brands. Retailer SMU has done the same with its Merkat and Tento and Tottus supermarkets have always relied on their Tottus and Precio Uno store brands.
Among the "home grown" retailers in South America, Cencosud is the most well known. With stores in Argentina, Brazil, Chile, Peru and Columbia it can be found throughout the continent. The company entered Columbia with its purchase of Carrefour's stores, which it converted to Jumbo and Metro banners. Columbia has been the only country in South America Carrefour has left.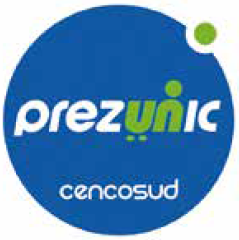 Cencosud owns over 1,000 stores under its many supermarket and hypermarket banners including Prezunic and Bretas in Brazil, Jumbo Hypermarkets and Supermarkets as well as Santa Isabel in Chile, Argentina and Colombia, Vea and Disco supermarkets in Argentina, and Wong and Metro in Peru.
The company has followed an aggressive expansion blueprint for the past 10 years and as it sees more success throughout the continent, there is no reason to believe this will end anytime soon. Also given the loyalty to local products and retailers many consumers have shown this could also be a benefit to its banners in every country.
It will be interesting to see if more international retailers will see the promise of South America and open stores in the coming years. However some might be scared off by the uncertainty of the economics of the market as a whole.
How turbulent and uncertain do some retailers view the South American market? Look no further than Amazon. While Amazon has expanded around the globe, in South America it has less than 1% market share in Brazil and is still working on developing a presence in the rest of the continent. The company recently announced it is bringing Amazon Prime to Brazil but there have been no public signs of any major partnerships or steps in other South American countries to make this a reality.
However the success international and home grown retailers have had throughout the continent, even in the light of economic problems shows there is great promise. So one wonders will the international retailers already established in South America expand in the coming years or decide the markets are too difficult to continue?
Given the growing promise of private label in the major countries it might be a good place for new retailers to start to establish their brands while established retailers, both international and home grown, could use their store brands to strengthen their brand and consumer loyalty.