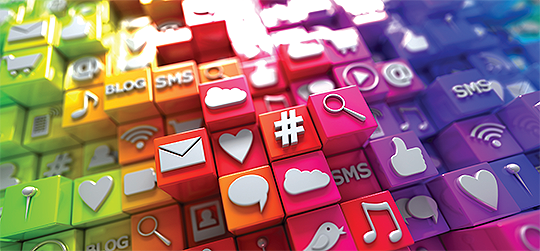 By Eric Ashworth, President, SGK
As marketers, we need to think of packaging in all the ways shoppers and consumers experience a brand. Every brand is originally devised as a solution to an unmet consumer need, an opportunity that's powerful enough to justify the effort to create a solution for it. More than a container, the "package" is the presentation of that solution so the consumer understands and then desires the product's benefits enough to buy it.
However, physical packages are designed to compete in a specific context, typically on the shelf in a complex retail environment, where the consumer can read the label, gauge the size and weight, perhaps encounter the fragrance, anticipate how she will use it, and understand its relationship to other products in the brand line as well as its relationship to other items in her cart. The package and the brand equities that reside there are the main communication vehicles to demystify the product and encourage purchase. People want to know what they will get.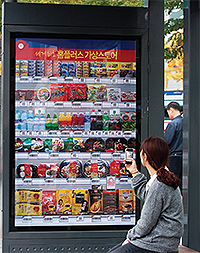 Mug Shots Can't Leverage Shopping Environment >>
So why do we allow our brands to suffer the loss of this incredible consumer connection when they enter online retail? Historically, online (like other developing channels) simply took assets and tools developed for the traditional retail trade and repurposed them to best fit new channel needs. But these "mug shot images" only document what is sold in retail stores; they do not leverage the inherent advantages of the specific shopping environment.
Thus, a crucial question: How can we use the brand's equities in a more fluid, efficient and precise fashion across the broad array of selling environments? How do we make the strategic work of brand architecture pay off, in this case online?
Think More Analytically >>
The good news is that online, we're given permission to do more selling, more communicating, than in-store. So surely we can make online media work harder for the brand, indeed work as hard as the actual pack itself. To do this, we have to think more analytically about engagement and conversion and understand how each figures into every context. Then the virtual shelf will catch up with the physical shelf.
But this has to happen at the start of the marketing concept process, so that the mediums support each other and we avoid a situation where the core physical package is beautiful but everything else is dilutive to the overall brand experience.
Smart brands have dealt with a version of this in the club store environment. They realized that their smaller packaging and its asset proportions don't translate well to the huge environment, so they rethought sizes, label design, endcap architecture, everything.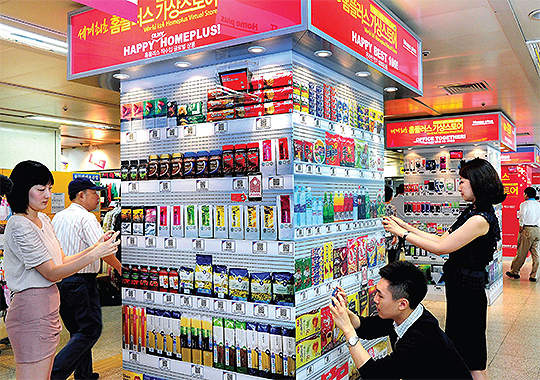 Apply Your Learning >>
The time has come now to apply the learning from these experiences to the ever-growing online marketplace. Much like club stores – or direct advertising, or direct selling – brands whose marketing tools are optimized for those environments will outperform those that simply regurgitate resources created for the traditional retail shelf.
Right now, the on-line experience is stuck in a supportive or replenishment state, where a shopper's pre-established, intimate knowledge of the product's attributes, benefits and core brand elements are required to trigger the actual purchase. To test this, go to your favorite shopping site and look up your preferred cereal or laundry detergent. Then ask yourself: If I didn't know that product so well, would I buy it online?
Maybe you're thinking, "But social media fills in here." It's not that social influence on these purchases isn't important, it absolutely is. Like nowhere else, online shopping provides social influences far beyond any other medium. But our position at SGK is that online has matured to a point where the solution a brand presents needs to be communicated – "packaged" – far better here.
And this "packaging" for online is NOT something that happens after the physical package has been developed for traditional retail. These must be developed concurrently, with this key understanding: that all shelves deserve customized attention but all must be mutually reinforcing. Because we know that consumers will be shopping across shelf types, whether in the local grocery store, club store or online retailer.
Remove Barriers >>
This approach will put pressure on the online partners to allow for deeper brand experiences than simple copybased product spec information. It will require brands to develop visual and copy assets that can be shared nimbly but powerfully across "shelves." And it will require collaboration between suppliers and retailers along the lines of what happened in brick and mortar yesterday.
All of these require the removal of yesterday's barriers. But the result will be a new online retail "shelf" and a new definition of packaging itself. And the brands that do these best will be the ones we're all talking about tomorrow.