by Steven Howell, Director Business Development, S4RB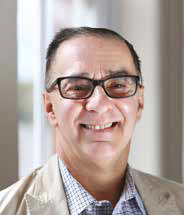 In a move to make the origins of food and ingredients more transparent for consumers, in December 2018, the United States Department of Agriculture (USDA) launched a new rule requiring all brands to declare any bioengineered ingredients known as "The National Bioengineered Food Disclosure Law".
Designed to inform consumers about the presence of bioengineered genetic material in their food, USDA's disclosure rules appear to stand with science in that the standard validates that there are no known health, safety or nutritional differences between bioengineered crops and comparable conventional or organic crops. It's all about the consumer's right to know what's in their food.
The implementation deadline for this new ruling is January 1 2020, with mandatory compliance a requirement by January 1, 2022.
There are many aspects of these new rules and regulations that those in the industry appreciate and despise. But the time for debate has passed. Retailers now need to work with their suppliers ensuring that their labels comply with the new guidelines. According to the regulations, consumers may start to see the changes being implemented as soon as this year.
There's an opportunity here for private brands to get ahead and embrace the customer's demand for transparency around bioengineered ingredients in their products.
Transparency builds trust
Trust builds better relationships with your brand
Relationships build long term sales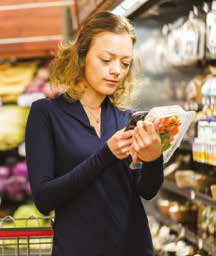 The private brand perspective should be aligned with the consumer perspective. It's time to give customers what they want. So what does this mean for retailers who manage their own private brands and their suppliers? Retailers need to act now to collect product and packaging information from private label suppliers via a thorough impact and risk assessment to understand the scope of change within their private brand products and their readiness for the new legislation. As we found when working with a North American retailer on the Vermont Act 120 legislation (which ultimately didn't come into effect), managing the audit process to determine which products contain BE ingredients is a daunting task, especially when a retailer has hundreds of suppliers and thousands of products in a typical private label portfolio.
The process is time-consuming and resource intense so retailers need to engage their supply base to be successful in implementing the labelling requirements. Suppliers will need educating about retailers' requirements, why they need to provide information relating to BE ingredients and when they need to provide it by.
It's time for retailers to get their houses in order and work collaboratively with their suppliers to be successful and avoid the penalties associated with not being compliant by the deadline.
The good news here is that the "The National Bioengineered Food Disclosure Law" should be seen as an opportunity to increase transparency, educate consumers about a brand and build trust. Keep in mind that the new rule is complex and much education of consumers will be needed before they'll understand the newly disclosed information. It's a great opportunity for retailers to engage with their consumers.
With over 30 years' international experience in retail, Steven joined Solutions for Retail Brands (S4RB) in 2015 as director of business development for North America. S4RB is a private brand grocery retail specialist, enabling better communication between retail teams, their suppliers and customers through innovative software solutions.
Steven's career has seen him work for companies such as Nestlé Purina PetCare Company, Walmart, Ahold, and Loblaw Companies. Throughout his work, he has specialized in product lifecycle management process design, supply chain management, organisation design, business process improvement, project management, and system design and implementation.