By Kirsty Cole, Head of Growth, Anthem Benelux
Explore the exciting opportunities of introducing your brand to an effective direct-to-user model.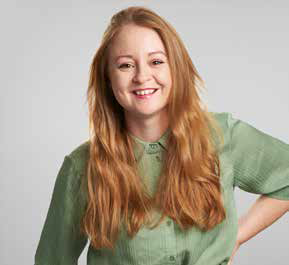 Digital network service brands such as Airbnb and Uber have not only shaken up traditional industries but have had a huge impact on consumer behaviour, what people are open to, and what they expect when it comes to brand engagement — an impact with ripples felt far beyond the travel and leisure markets.
In recent years, we've seen a myriad of direct-to-consumer offers disrupting traditional brand and business models. Dollar Shave Club is perhaps the most salient example. According to Fortune, within just five years of Dollar Shave Club's launch, P&G's North American market share in razors fell from 71 percent to 59 percent — setting the ball in motion for Unilever's acquisition of the direct-to-consumer brand for a cool $1 billion.
However, many of these direct-toconsumer offers are missing a trick by behaving primarily as e-commerce or subscription services and not maximizing the opportunities afforded by their direct customer relationship — so much so that we question whether they are in fact sustainable and fit for long term growth. Reframing our approach. We need to stop thinking of "consumers" and start thinking of "users." Beginning from a "direct to user" (DTU) rather than a "direct to consumer" perspective significantly broadens a brand's horizons when it comes to engagement.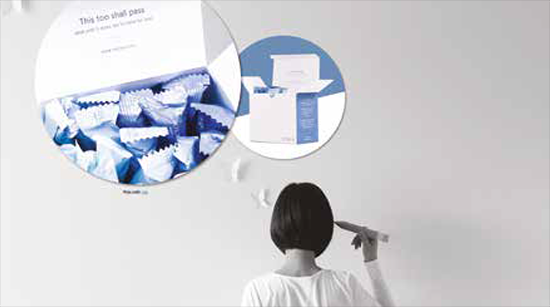 Reframing our approach.
We need to stop thinking of "consumers" and start thinking of "users." Beginning from a "direct to user" (DTU) rather than a "direct to consumer" perspective significantly broadens a brand's horizons when it comes to engagement.
A DTU approach allows us to design not for what users think of a brand at each touchpoint, but what they experience at each touchpoint. We can also design for different user groups simultaneously, extending engagement opportunities across B2C and B2B for example.
DTU is also an opportunity to avoid the retail costs and fierce battle in competition with large established brands that have billions of dollars in marketing budget behind them. For categories where brand loyalty is strong and long-standing, this is a challenge but also an opportunity.
The user journey isn't fixed.
Within the FMCG sector, it's no longer about fighting for standout on shelf, but thinking creatively about delivering moments of delight and surprise at each touchpoint in the user journey, aiming to constantly exceed user expectations.
Take feminine care for example. Great steps have been taken to remove the taboos surrounding menstruation by the media and in the communications of both large and small brand owners, yet the actual brand offers are still hugely lacking when it comes to fulfilling user needs.
Many challenger subscription service brands, such as Lola, have significantly improved the user experience from a convenience, peace of mind, privacy and design perspective. However, there are still so many more moments to connect with users along the journey that aren't being properly explored.
At 11 years old, a feminine care user requires a range of products but also certain levels of educational support and reassurance. Product and support needs change from month to month and from year to year as the user grows up.
It's only fitting therefore that a brand's offer should be able to grow with the user. When the user journey is complex and bespoke, directto- user models can really make an impact.
A value-driven exchange.
The relationship we're seeking to foster is a direct connection with users — allowing brands to take control of the path to purchase, to build personalised, interactive and responsive relationships with their users.
At the same time, we're seeking to be more effective with our marketing efforts. Wundermans recent "Wantedness" research is an invaluable read! In relation to DTU, it shows us that we can also use data exchanges to invest in relationships with the right types of users — users who share your brand's values:
Trust is of course a key issue when it comes to data exchange, especially given the arrival of General Data Protection Regulation (GDPR).
A comprehensive consumer survey by IBM and Econsultancy Study found that "72 percent said they would share their geographic data with a brand they trust" and "61 percent would be willing to share their personally identifiable information with a brand they trust."
Looking beyond trust, which should be a foundation for all brands, imagine the implications for these statistics if users could receive a direct or even personalised benefit from an exchange of data.
When designing an effective DTU model, we need to operate by creating a series of value exchanges between the brand and the user; and, importantly, the model must be flexible to evolve over time in line with changing user needs.
Closing the gaps, growing the opportunities.
Done well, a DTU model is also an opportunity to have a closed-loop user relationship — an uninterrupted exchange to retain and protect user engagement for long-term growth. Quip is a DTU oral care brand delivering toothbrushes and toothpaste through a direct subscription service. The brand focuses on simplicity both in terms of its design and in its communication style: honest and authentic. These values are of particular importance to the millennial user — a user group also known for its high levels of early adoption, the perfect audience for exploring DTU.
We all know we're meant to change our toothbrush head every three months, but which of us ever remembers how long we've been using our current brush head for?
The extra special thing about Quip is the additional value it provides its users through creating best-practise hygiene habits, automatically delivering new electric toothbrush heads every three months, exactly when you need them. This unique benefit is built right into the heart of the business and brand model and makes the user experience all the more invaluable as a result.
Quip aren't stopping there and have recently secured a whopping "$10 million funding round from Silicon Valley Bank and its acquisition of dental insurance start-up Afora." They are also one of the latest direct-to-consumer companies to start selling their goods in the retail space, specifically Target stores — joining personal care brands such as Harry's razors, Casper mattresses, and Native deodorant.
A smart move as it will allow the brand to further extend its relationships with its users, to add even more value before and after checkups with dentists for example — perhaps even securing the data from oral hygienists to provide individually personalised products and services. We can expect to see a series of smart and valuable innovations across oral care services, platforms and products in the coming years. The Quip brand is certainly one to watch.
When it comes to DTU and creating deeper connections with your users, the sky really is the limit!
Above all, when looking to introduce your brand to an effective direct-to-user model, ensure that your brand's purpose is fit for the job; and, most importantly, behave small but think big!
SOURCES:
Geoff Colvin and Ryan Derousseau, "Power Sheet: How P&G Missed Out on Dollar Shave Club's Rise," Fortune, July 21, 2016. http:// fortune.com/2016/07/21/power-sheethow- pg-missed-out-on-dollar-shaveclubs- rise/
"A New Concept for Marketers: Wantedness," Wunderman, n.d. https://www. wantedness.com/
"4 out of 5 Consumers Declare Brands Don't Know Them as an Individual, According to IBM and Econsultancy Study," IBM News Release, April 1, 2015. https://www-03.ibm. com/press/us/en/pressrelease/46454.wss
Megan Rose Dickey, "Quip Raises $10 Million for Electric Toothbrushes and Dental Care," TechCrunch, May 16, 2018. https:// techcrunch.com/2018/05/16/electrictoothbrush- startup-quip-raises-10-millionacquires- a-dental-insurance-startup/
Anthem is a global creative agency that actively connects brands with people by amplifying desirability—creating an insatiable thirst for brands from brand design to brand campaign. Anthem sells brands to drive brand performance. Anthem is part of the brand development group of SGK. For more information visit: http://www.sgkinc.com. SGK is a division of Matthews International Corporation.
Kirsty Cole is Head of Growth at Anthem Benelux. Kirsty's diverse background in account management, business operations, marketing and development, gives her a broad perspective when it comes to solving complex brand and business challenges. Having worked across a variety of accounts within FMCG, both within branding and advertising, Kirsty is dedicated to finding the best solutions and maximising brand and design opportunities across all touchpoints. In her role at Anthem Worldwide, Kirsty heads up the strategic growth of both the business and our key client brands across the Benelux and Continental European regions.