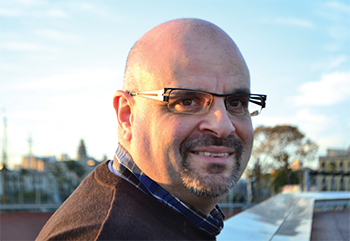 By / Richard Kohn
For many working in Retail Brands, PLMA is a highpoint of the year. Where else, in a single day (or two) can you meet so many people in your network, find inspiration and see the newest innovations and product developments?
PLMA has the additional attraction that despite its FMCG bias, it is truly, a 'trade' show. We are all at PLMA with one thing in mind, doing business. Manufacturers, buyers, journalists and consultants all know that the next conversation could be the one that makes their year.
Achieving the best from PLMA requires real focus and organization. The energy and excitement is so infectious it's very easy to get sidetracked because there's so much going on: there's too much choice.
As an innovator, developer and buyer of products across multiple categories, this challenge is exacerbated. Concentrating on a single category could make things easier. Even so, the number of potential competitive suppliers and solutions per category is incredible, and each one is vying for attention, recognition and in the end, business.
So what's going to grab the buyer's attention and what do suppliers need to think about when planning for PLMA?
Catalogue Listing. Few professionals turn up at PLMA without a clear plan of action and just to 'looksee'. Make sure your catalogue listing places you in the right categories. Don't assume it's covered by a generic title. If you do it, tell it. Most buying teams check in on Monday so they can plan their route map for the following days.
Time at PLMA is precious. Buyers hate wasting time, especially when the PLMA is only 2 days. Arrange meetings in advance of the show. Make the time and date specific and make sure you are available. Your competition is going to make time if you don't.
Location of your stand is not critical. Buyers are walking the halls anyway. If you have what is wanted. Mohammed will, in this case, come to the Mountain.
If you are talking you are not listening. Buyers generally know what they are looking for and don't need your sales pitch. Please, let them tell you what they want and if you can deliver. If not, don't waste each other's time.
Stop looking over my shoulder! Suppliers also have too much choice at PLMA. Every desirable customer in the world sends their team to the event. Don't make it so obvious you think their business is potentially more valuable.
Make my visit memorable. There's a limit to the number of catalogues and giveaways that can be carried, snacks eaten or coffees drunk. Most are pleasant and easily forgotten. Stand out by making your follow-up better than the competition. More often than not follow up from trade fairs is slow, unprofessional and unspecific.
Wishing everyone a successful and fruitful PLMA and that the above helps you make the right choices.
Richard is an expert in global marketing and an acknowledged strategic brand leader. He currently heads the private label division at one of the largest retail pharmacy groups in Europe. He's held senior management positions in A brand CPG companies and led international marketing and strategy teams across CPG, consumer durable and business services companies. He's also the European client partner for a leading brand excellence training institute which delivers brand and communications courses to Fortune 500 companies. Richard is dedicated to bringing the discipline and science of brand marketing and marketing communications to private labels, empowering them to cultivate critically essential marketing management competencies to lead them to build leadership brands. richardkohn@gmail.com