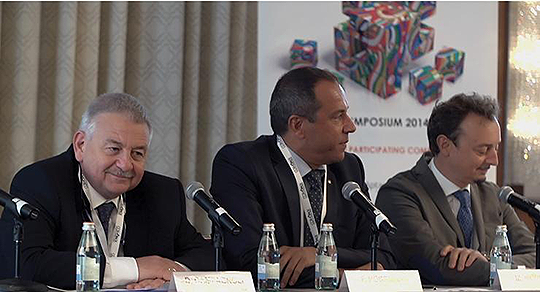 COSMOPACK, Cosmoprof Worldwide Bologna's international trade fair for the beauty supply chain, organized by BolognaFiere Cosmoprof S.p.a, has announced the program of conference sessions and initiatives for Cosmopack International Business Forum & Exhibition at New York's Hilton Midtown Hotel on 16th and 17th September 2015.
Register prior to September 12 for Complimentary Admission to Cosmopack NYC, featuring Pearlfisher Conference
http://www.cosmoprof.com/how-to-take-part-buyer
The event will bring together the most influential international firms in the cosmetics supply chain, along with specialized buyers and distributors from the American market. It will offer participants a unique chance to hold B2B meetings designed to create new business opportunities in the contract manufacturing, machinery and technology, primary and secondary packaging and raw materials sectors.
The event is organized in partnership with Cosmetica Italia and Polo Tecnologico della Cosmesi, long-standing partners in Cosmoprof and Cosmopack initiatives, and with Independent Cosmetics Manufacturers and Distributors (ICMAD), the trade association representing independent American cosmetics companies.
It promotes the excellence of the "Made in Italy" brand and the Cosmoprof Worldwide Bologna platform thanks to invaluable backing from Italian Trade Promotion Agency (ICE – Agenzia per la promozione all'estero e l'internazionalizzazione delle imprese italiane) and Ministry of Economic Development (MISE – Ministero dello Sviluppo Economico).
A packed program of top-notch conference sessions and workshops on the first day will give manufacturers and participating companies information and updates on the development of the beauty market. There will be a special focus on business opportunities in the USA, which has always been at the forefront of trends and innovations and, according to the latest industry research, is the most important market in the beauty sector, with impressive growth rates predicted until 2018.
These sessions are being led by key industry thought leaders.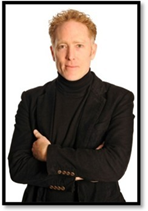 First on the agenda is the "Exploring Innovations: Formulations of the Future," in partnership with the online publication Cosmeticsdesign.com USA, will analyze the increasingly popular trend among manufacturing firms in the North American market for sourcing new and original ingredients inspired by nature for their cosmetic product formulations. Unique extraction methods involving sci-fi technology, exotic plants and nano size particles drive product formulations into the 21st century. The workshop will present the latest innovations in fragrance and color and will focus on the similarities and differences in the ways European firms and their US and Canadian counterparts approach the issue.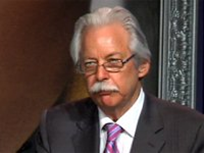 The workshop "Retailers' Perspective: The Visual Impact & Merchandising," moderated by Women's Wear Daily (WWD), is dedicated to innovative indie and national retailers and analyzes the factors evaluated by merchants when they bring cosmetic products into their stores, with special focus on packaging and merchandising. Is there a checklist that beauty taste-makers secretly consider when evaluating future brands and products to bring into their stores: great formula, awesome package, solid brand story, cool ingredients, creative displays? The session will answer these questions and more to provide companies developing products and looking to introduce their new products with sound advice to successfully attract major international retail groups.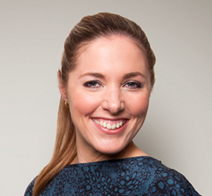 Among the new trends in the beauty world is a growing need to satisfy consumers' wishes for personalized products, with companies looking to factors like genetics and DNA in order to create increasingly high-performing formulations. This is the theme of the "Peek into Tomorrowland: The Beauty Futures" session, in partnership with the trend and research laboratory Pearlfisher. Sophie Maxwell, Futures Director of Pearlfisher will being coming from the UK to delve further into this topic and highlight what it means for innovative brand marketers.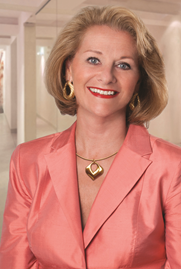 It's important not to miss "GMPs and Transparency" session, which is overseen by ICMAD in collaboration with NSF International. The United States cosmetic industry is the largest in the world estimating a total revenue of $54.89 billion. With consumer safety a top priority, the American cosmetics industry has to adhere to specific consumer safety regulations, which influence cosmetic products' claims and certifications. Regulations in force and new trends will be analyzed using specific case histories to give companies vital information for entering the American market.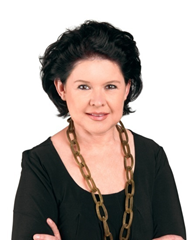 The event wouldn't be complete without a focus on green issues, which have always played a central role in Cosmopack's initiatives and workshops. "From Green to Clean: Branding Insights" in partnership with The Fashion Institute of Technology (FIT), will discuss the importance for "green" brands, and by extension "clean" brands, to go beyond a feel good approach in order to be authentic and transparent. Best practices for launching and growing a natural and organic brand will be shared as well as predictions about the future of luxury consumer values as it relates to "green" consumption. Insights from FIT's joint survey with The Boston Consulting Group entitled "BCG FIT Global Luxury Consumer Survey," which focused on China, India and the United States, will be outlined.
Another central theme at the event will be innovation in the cosmetics industry. Innovation Circle is an exhibition space in the middle of the show floor where firms in the sector will be able to display their latest cutting-edge solutions about to be launched on the North American market. This initiative will strengthen Cosmopack's focus on research and technological development to foster the ongoing growth of the cosmetics supply chain.