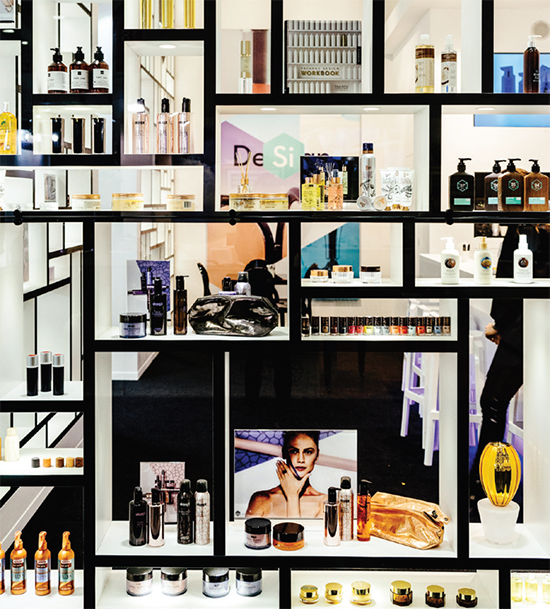 May 11 & 12, Spring Studios, Manhattan
COSMOPACK, presents the third edition of Cosmopack International Business Forum & Exhibition.
Highlights include:
"I am a Beauty Guru!" >>
An incredible experience across the trends of the future: this is "I am a Beauty Guru!", the special initiative launched by Cosmopack International Business Forum & Exhibition.
Cosmopack New York Forum >>
Two seminars focused on trends, market analyses, regulations and new products, with the contribution of prestigious experts, journalists, trade agencies, opinion leaders and brand managers.
"Behind and beyond: unveiling the innovations from the beauty supply chain" deals with the future developments of formulation of products, colors trends and packaging, from the importance of green packaging to luxury packaging.
The seminar is organized in collaboration with ICMAD, with the presence of the CEO and President of ICMAD, Pam Busiek. In the seminar there will be the participation of Maxwell Luthy, Director of Trends & Insights, international trade agency which collaborates with the major multi-national companies for innovation projects; Deanna Utroske, Senior Editor of CosmeticsDesign.com, specialized in ingredients, digital technologies, design and packaging; Leisle Sherr, author of "Material Innovation" and specialized in design.
The second seminar comes from the collaboration with Beautystreams, "Nature & Technology: challenges and opportunities for the beauty & packaging industries".
The Make Up Room >> The relationship with fashion and trends is stressed by the first edition of The Make Up Room, which involves the companies attending the show in workshops with famous make-up artists, fashion photographers and art directors, to understand the impact of fashion trends on the industry.