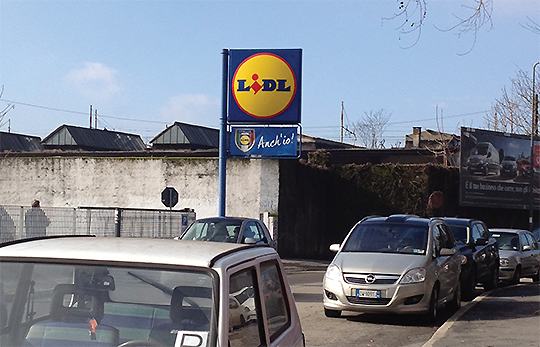 By / Denise Klug, Retail analyst, Planet Retail
Implications
* Aldi's market entry would kick-start the next phase in discount development in Italy.
* It is likely Aldi would initially supply a majority of goods via its Austrian Hofer operation. If this is the case, Italian suppliers would not benefit immediately. However, in the long-term they would as the discounter is usually keen to establish a region supplier.
* Sooner or later, Aldi has to enter additional European markets. In Germany, and increasingly in Austria, quantitative growth opportunities have become limited.* If Aldi was to successfully establish itself in Italy this could be a stimulus for other market entries in Europe.
Aldi Süd is reportedly considering market entry into Italy. According to Lebensmittel Zeitung, the German discount store operator is currently doing extensive research on the country. Here are five things the player has to consider if it really intends to enter the Mediterranean nation.
1. Italy is a very fragmented market
Despite the fact that Italy is a Western European market, it remains highly fragmented and shaped both by numerous small independent modern and traditional operators. In fact, traditional traders still capture 15.8% of Italian food retail sales (the third-highest share in Western Europe after Malta and Portugal), compared to a meagre 3.1% in the UK. The largest grocery player in the Italian market is a co-operative, Coop Italia, followed by Conad, which operates under a similar structure.
In general, food prices are relatively high in Italy (even at existing local discount chains), something which would give a value player like Aldi either an opportunity to generate strong margins, play out a clear competitive advantage, or take the middle road. But clearly the disparate retail environment would allow it the chance to shine with its cost-effective concept.
None of the smaller national players that currently predominate in the market should be able to offer similar prices as their overall volumes are much lower. This would become all the more acute should Aldi decide to supply its Italian operations via its Austrian Hofer arm, due to the inefficient distribution structures currently extent in Italy.
2. Italy is yet to recover from the financial crisis
In real terms, Italian consumer spending per capita has decreased almost 11% since the beginning of the Eurozone crisis in 2007. Planet Retail estimates it will not return to pre-crisis levels until 2020 at the earliest. This suggests a more than challenging situation for most retailers, but could present a major opportunity for an experienced, battlehardened discount store chain.
Aldi and Lidl have proven in several markets that they can sail smoothly through economically turbulent times, profiting from those shifts in consumer behaviour such troubling predicaments provoke. We can find examples of this in, for instance, Ireland and the UK, where the downturn was integral in introducing the middle class to the discount concept.
In Italy, Lidl promotes its attachment to the country with omnipresent national flags.
This situation, combined with Aldi's aforementioned advanced efficiencies vis-avis the incumbent domestic competitors, is a perfect match.
3. The north is different from the south
Aldi reportedly intends to first focus on the north of the country, which would make perfect sense. Despite operating effectively in economically difficult times, discounters rely on a certain degree of infrastructural efficacy to truncate the route between customers and suppliers.
The northern half of Italy is a modern, industrialised region with a comparatively high standard of living. At the same time, people in the poorer southern half, the Mezzogiorno, experience far lower standards of development, lower incomes and reduced levels of inward investment.
The smart money says Aldi will enter the market via Aldi Süd's Hofer, the operating arm in neighbouring Austria and Slovenia (as well as in Hungary). Italy has been a white spot in Hofer's network which could – particularly in the north – easily be supplied from these neighbouring countries before achieving a size that calls for a domestic logistics network. This means competitive buying volumes could be available from day one for Aldi Italia.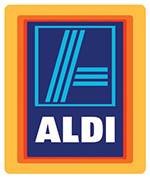 4. The competition has yet to really take off
Aldi's arch-rival Lidl is, of course, already present in Italy. It entered as early as 1992, but is still only a minor player, #7 in our ranking with a market share of 2.1%. The Schwarz Groupowned chain has pushed the boat out marketing-wise over recent years to underline its regional credentials. In an Italian Lidl store you will not be able to find the retailer's logo minus a small Italian tricolour. Aldi could benefit from Lidl's (probably) expensively purchased market reputation.
Rewe Group discounter Penny is another German player making moves in the market. It is worth mentioning that even when Rewe Group divested its supermarket operation in Italy, it still kept faith in its value chain even if it is still very small in terms of sales, with a market share of just 1.1%.
Domestic discount store operator Eurospin – capturing 2.4% of Italian food retail – is expanding heavily across the entire country, but seems to still follow the now somewhat-outdated notion that value just doesn't fit with an attractive store layout. Despite being an Italian chain (presumably modelled on a mix of early German archetypes) the retailer is not unknown to Aldi Hofer. In Slovenia Europspin is, along with Lidl, one of its direct competitors. Slovenia was the first CEE country Aldi entered (in 2005) and can be viewed as a test market for any putative Italian entry.
Italy is dominated by supermarkets and neighbourhood stores which have a food retail share of 30.4%, with a tendency to decrease in evidence. Discounters only account for 8.4% at the moment, but are expected to grow in importance.
Certainly, value retailers pursuing a fashionable approach of a more upscale concept will have higher growth potential in a market that is as supermarket-driven as Italy. It will make it easier for shoppers to shift to the lowprice alternative. Hofer Austria can be seen as one of the pioneers in this field and is in no way inferior to Lidl. If Aldi is really to enter Italy, it will surely jumpstart the discount channel in the country.
5. It's about time Aldi explored new shores
Italy could become a market – akin to Slovenia and Hungary – to test the waters for further expansion. In general, expansion potential in Aldi's existing continental European markets is slowly approaching a limit after years of it demonstrating a clear preference for organic growth. This means that, sooner or later, Aldi has to follow the more adventurous Lidl and look for new European markets, potentially in Central & Eastern Europe.
We recently learned that Aldi regards a market entry into China as a potential next step. This reminds me of a line of a poem by Goethe, from Aldi's homeland. Willst du immer weiter schweifen? Sieh, das Gute liegt so nah. Or as the very free translation I found on the internet says: Why search every low and high, when good things could not be closer by?