This is the first in a four-part series on private label wine. As the PL wine market grows nearly as fast as consumer awareness, we asked Hans Kraak, a wine journalist, to provide some insights for retailers.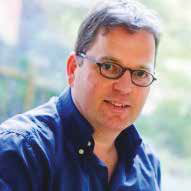 What is a good wine?
I asked a wine specialist in a store of an international wholesaler who advises and delivers wine to consumers and restaurants. At the same time realizing the difficulty of my open question, which I asked on purpose to see what he was coming up with. After a slight sigh (indeed, where to start) he took the challenge.
'Well, that's a very broad question', he emphasized and in the next ten minutes peppered me with his questions about my purpose with the wine: is it for lunch, dinner, desert, appetizer or a party; with meat or without meat; fish perhaps; the type of guests I was expecting; what my wine experience was and of course how much money I would like to spend on average for a wine? With his arm he waved over the shelves in his warehouse: 'More than 1,000 different wines from all over the world, tell me?' Imagine the average retail customer, standing in front of the waterfall of wines, no personal coach available. Nevertheless, most retailers have specialized buying teams to fulfill their demand. Their task is difficult, but all signs indicate they succeed better and better, especially when it comes to their own branded wines. The proof is in the figures. Between 2014 and 2018, according to IWSR's market research agency the consumption of private label wines in the US for example rose 9 percent and in the UK the growth even was 13.5, while in the same period branded wine consumption declined. In the coming five years it's expected private label wines will gain more market share at the cost of branded wines.
One of the reasons for this positive outlook is the growing trust customers have in retailers own branded wines. The prejudice about private label wine, being of dubious quality and existing of bottles only coming from bulk, is fading and so do the voices of biased snobbish connoisseurs. As in general in the world of private label manufacturing, premiumization also spreads out in the wine bottles. More and more customers recognize the effort buying teams put in serving the best value for money of the products on the shelves. Not the complicated labels of branded wines but the trusted, uncomplicated private labels gain momentum.
Does this mean boring uniformity? Certainly not: for instance ALDI Süd expanded his Exquisite Collection of wines with smaller producers from undiscovered regions and offers reliable and highquality wines that customers might choose blindly.
The bottom line for private label wines are technically well made wines; basically, buyers have a nose for them. After that some retailers help customers with taste advices placed on the shelves or articles in their store magazines and digital apps, preferably backed up by the opinions of awarded sommeliers. In the end it's the good wines serving satisfied customers for an affordable price. In the meantime the retailers can sell beautiful products with relative high margins, with a relative risk-free shelf life, easy to ship as well.
Hans Kraak is educated in biology and journalism and wrote two books about nutrition and health. He worked for the Dutch ministry of Agriculture, Nature and Food quality and the Netherlands Nutrition Centre. As editor in chief he publishes in Voeding Nu, a business to business platform on food and health, as a food and wine writer he publishes in Meininger's Wine Business International and reports for PLMA Live EU and PLMA USA.