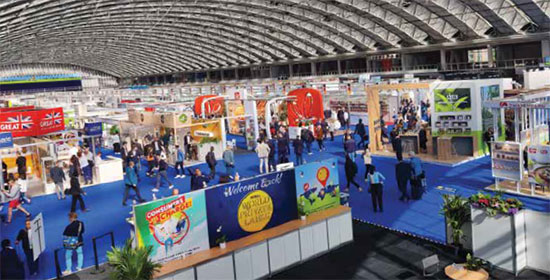 ORGANISER:
Private Label
Manufacturers Association
www.plmainternational.com
MEMBERS:
More than 4.000 manufacturers from over 70 countries
SHOW VENUE:
RAI Exhibition Centre
Amsterdam, The Netherlands
SHOW DATES:
Tuesday 23 May 2023
Wednesday 24 May 2023
OPENING HOURS:
23 May: 09.00 – 18.30
24 May: 09.00 – 16.30
EXHIBITOR PROFILE:
Manufacturers of private label FMCG food and non-food from 70 countries.
PAVILIONS:
57 national and regional pavilion organizers from 37 countries
EXHIBITORS:
2.600+ companies
SURFACE:
40.000 net m2
VISITOR PROFILE:
Trade professionals from 120 countries, including buyers from supermarkets, hypermarkets, discounters, drugstores, and department stores, as well as importers and exporters, manufacturers, consultants, sales agents, and packaging & design experts.
HALLS:
The show covers all three complexes and 12 halls of the RAI.
Halls 1-8 Food Section (1900+ exhibitors),
Halls 8-12 Non-Food Section (700+ exhibitors).
Spcial Features
Idea Supermarket® –
Area of Innovation, NPD and Inspiration PLMA Idea Supermarket® is the special area that displays private label ranges of 60+ retailers from Europe, United States, Latin America, Africa and Asia. The theme of Idea Supermarket is 'Trends in Private Label'. The aisles of Idea Supermarket provide a world tour of new private label developments and introductions by retailers worldwide.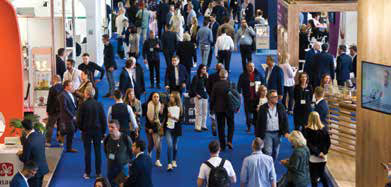 PLMA's New Product Expo
showcases the newest products by this year's exhibitors. On display are more than 400 of the latest innovations in the private label industry, from product to marketing to packaging. All New Product Expo selections are displayed in the PLMA Idea Supermarket.
PLMA's 2023 International
Salute to Excellence Awards The Awards give recognition and honour retailers for innovation and quality in the creation of their private label programs. All award-winning products are displayed in the PLMA Idea Supermarket.
Pre-Show Seminars:
Monday 22 May from 14.00 to 16.00 hrs.
Venue: Forum Room, RAI Exhibition Centre
VIDEO: Announcing PLMA's 2023
International Salute to Excellence Awards Honouring retailers for excellence in private label products and packaging
Current Outlook of European Private Label Trends
The latest update of the country-by-country market share data and trends
Speaker: Kayleigh Meister, Analytical Team Lead, NielsenIQ
Behavior Changes of FMCG Shoppers in Challenging Times
Insight in consumer attitudes and the implications for private label retailers and manufacturers
Speaker: Servé Muijres, Retail Consultant Shopper GFK Netherlands
Learn from The World's Largest Retailer:
Walmart Opportunities in global sourcing and international negotiations – Interactive with Q&A
Speaker: Arjan Both, Senior Vice President Food Sourcing, Walmart