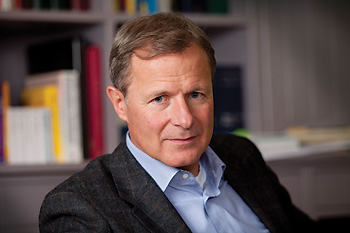 Written / KOEN DE JONG, MANAGING DIRECTOR AT INTERNATIONAL PRIVATE LABEL CONSULT (IPLC)
Not too long ago we were asked by one of our clients to make a full analysis on a European scale of a few selected categories.
The task included to reveal the manufacturers behind private label products supplied to major retailers in the EU. As the name of the producer is usually not printed on the private label packaging it was quite a challenge to find out.
A new world opened up for me as many more well known brand manufacturers then expected appeared to hide behind retailer brands. Of private labels found at Aldi, Coop, Edeka, Leclerc, Mercadonna and Carrefour, names were revealed like Nestlé, Mars, Reckitt Benckiser, McCain and Unilever. On the websites and annual reports these manufacturers will never reveal such information, they will not admit to produce private labels. On the contrary.
The question is however whether brand manufacturers will offer the retailer a same service as the ones that supply nothing but private label. After all the business model of a dedicated private label manufacturer differs fundamentally from the one of a brand manufacturer. One should think of the functional organization and a company culture totally geared at building and maintaining relations with retailers. Innovation efforts will be focussed to support the retailer in driving the category forward. Furthermore, the manufacturer will go to the extreme to reduce costs while maintaining flexibility in production. As a rule, competition is fierce and it is characteristic for the private label industry to continuously and sometimes obsessively attempt to cut costs, knowing that there will be a constant threat of loosing the contract to a competitor. This cost awareness in both thought and action has to be deeply ingrained in the company's fabric.
For a retailer it seems less attractive to put the private label eggs in the basket of a brand manufacturer. It very much is the question of what activity such a manufacturer will favor in case of bottlenecks in production or limited availability of good quality raw materials and packaging. In such a case it is likely that the more profitable branded products will be favored. The same goes for the innovation efforts. These will be focussed on supporting the manufacturer brand and successful introductions will only be made available for private label with a delay, if at all.

In Europe, many innovations have found their way to the market by means of private label. Examples are crunchy muesli with freeze dried fruit (Marks and Spencer), Soup in stand-up pouch (Albert Heijn) and Breakfast cereals filled with hazelnut chocolate paste (Carrefour) to name a few. As a result of their success these products were copied by the brand manufacturer. Therefore, from the perspective of the retailer there is much to be said to choose for a dedicated private label manufacturer committed to further develop the category with private label, thus allowing the retailer to differentiate from the competition.
Koen de Jong, Managing Director at International Private Label Consult (IPLC)web: www.iplc.nl.